This week I made some frosting for a cake and I decided I did not need it all. So, I used some of it to make these for my kids.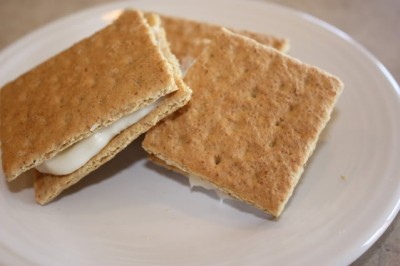 Graham crackers with frosting. Have you ever had these? They make a great, easy, and frugal snack. Not the healthiest, but they are a great treat for once in awhile.
My mom used to give us these when I was a kid. If she did not have anything else for a dessert or snack she would give us these. She could easily whip up some frosting with just a few ingredients and we usually had graham crackers. So, why not put the two together?
My mom was great about coming up with ideas for frugal snacks. She used what she had and she got creative. She would make home made trail mix and give it to us. I make something similar for my kids. Sometimes she made the "trail mix" or snack mix out of cold cereal that she had bought on sale. She might use cheerios, raisins, and peanuts and that was all. If she had a different cereal, she would use it instead. It was an easy, fun,and frugal snack or dessert to give us. It wasn't fancy, but we enjoyed it.
Another thing my mom used to do and I also do occasionally is to make a snack out of pie crust.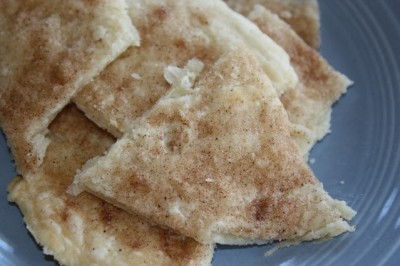 Now, again this is not the healthiest snack, but it makes a good snack or dessert once in a while. When you make pie you usually have a few scraps left over. My mom would roll these scraps out and put it on a cookie sheet. She would then spread a little butter on it and sprinkle it with cinnamon and sugar. Bake at 350 for around 10 minutes. This will take more or less time depending on how thick you roll the crust. Break into pieces and serve to your kids.
Next time your kids want a snack look around and be creative. Fun snacks do not have to cost a lot.
For more frugal ideas see Frugal Fridays and Grocery Cart Challenge.