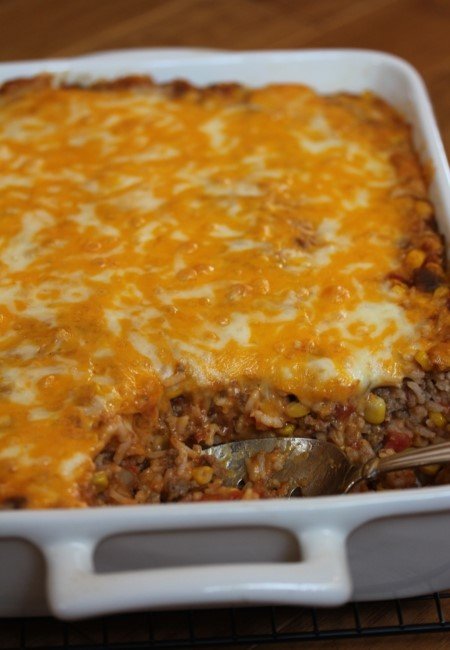 Last year I shared an easy beef enchilada casserole on my main site. It has become one of my family's favorite dinners. I did not post the exact directions for making it gluten free, but since it is easy to make gluten free, I knew I wanted to share it for my gluten free dinners series.
This recipe is one of those everyday regular food type recipes that is so easy to make gluten free. Gluten free can be overwhelming, especially at first, but recipes like this make it easy if you just read labels.
All you need to do for this is to use gluten free enchilada sauce or homemade enchilada sauce.
Now, that may sound hard, but it isn't.
Most enchilada sauces are gluten free, but not all. So be sure to read the label to make sure the one you are using does not contain wheat or gluten. And if you would prefer homemade enchilada sauce it is really easy to make. It is one of my favorite items to make homemade so don't be afraid to give it a try instead of buying it from a can.