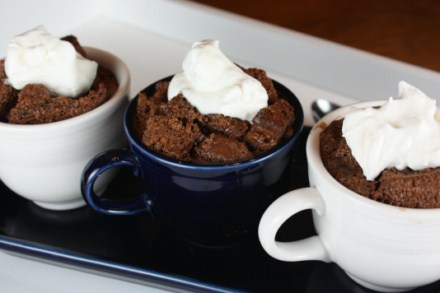 Lately I have been in the mood for comfort foods. The foods I used to eat.
After being gluten free for over a year and half now, I am realizing more and more that there are some foods that I really do miss.
I don't miss the gluten those foods contain, but I do miss some foods, especially desserts. So, over the last few weeks, instead of coming up with new gluten free foods, I am working on adapting those foods that I miss.
I was so excited when I my lemon meringue cake worked gluten free and today's recipe is another one that I was so excited worked gluten free.
I posted a recipe today on my main site for Chocolate Bread Pudding, this is a recipe that I have made for years. It was a favorite in our house, but I had been afraid to tackle it gluten free.
I mean gluten free bread has issues, it is not the same taste and texture as regular bread. Yes, it works for sandwiches and toast, but I think we can all admit that it is not the same.
Because it is not the same, I did not think it would work for bread pudding. I did not think it would hold up well, so I have been afraid to try it. But after realizing how much I missed my chocolate bread pudding, I decided to finally give a gluten free version a try.
I had some Gluten Free Bread, so I decided to use it instead of a homemade gluten free bread, but I am guessing a homemade gluten free bread would work also.
I took one bite of this gluten free chocolate bread pudding, warm from the oven and I was shocked that it worked so well.
Really, this surprised me that it worked. I kept thinking that the texture would not be right. I thought it would turn to mush and be awful, but it was not. It really was just like I remembered.
Oh, the different versions of bread pudding I can try now. I am so excited, and yes I know I might be a little crazy to be so excited about the possibilities for gluten free bread pudding.
But really you should try the Chocolate Bread Pudding with gluten free bread, it really is good.