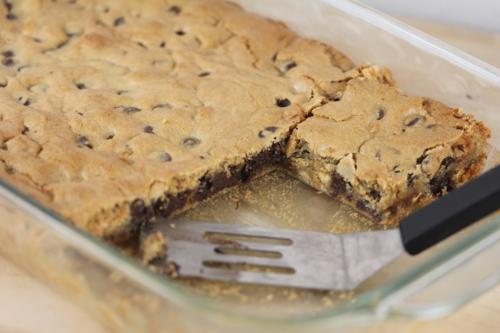 Gluten free can and should be good. I know I have said that before and I will probably say it again, but really gluten free doesn't mean it has to taste bad. And recipes like these gluten free chocolate chip blondies help prove that.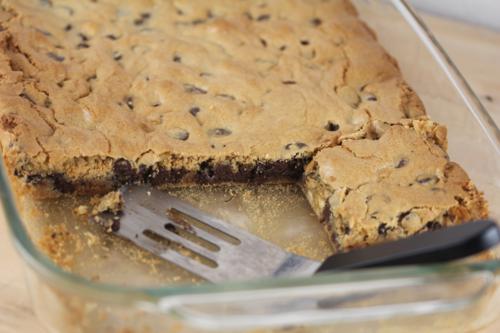 These are the perfect combination for a chocolate chip bar type cookie and they are so good that no one will know they are gluten free. Really you need to give these a try.
Gluten Free Chocolate Chip Blondies
1/2 cup butter

3/4 cup sugar

3/4 cup brown sugar

2 eggs

2 teaspoons vanilla extract

1 teaspoon baking powder

1/2 teaspoon salt

3/4 cup rice flour

1/2 cup potato starch

1/2 cup cornstarch

1/2 teaspoon xanthan gum

2 cups gluten free chocolate chips
Preheat oven to 350.

In a small bowl combine baking powder, salt, rice flour, potato starch, cornstarch, and xanthan gum. Set aside.

In a mixing bowl cream butter and sugars. Add eggs and vanilla and mix well.

Add flour/starch mixture slowly to creamed mixture and stir to combine.

Stir in chocolate chips.

Spread into a greased 9×13 pan. Bake for 25-28 minutes.

Cool and cut into bars.