If you are gluten free and have missed coffee cake this gluten free coffee cake is a must try!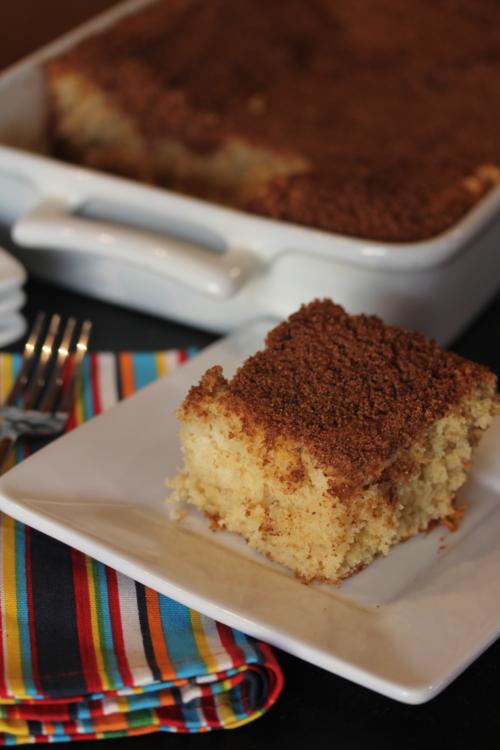 Over Thanksgiving weekend I made this gluten free coffee cake and it was gone in less than 24 hours. Both the gluten free eaters and the regular eaters in my family loved this.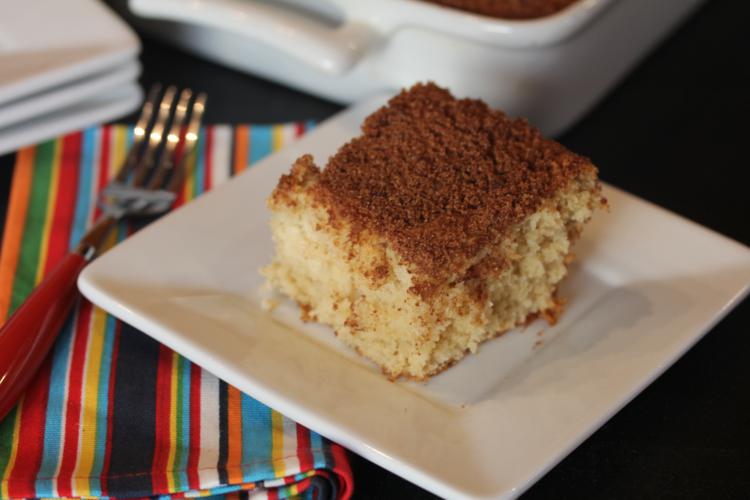 Before I ate gluten free I used to make coffee cake all the time for weekend breakfasts. When I first went gluten free I made a few, but the taste and texture were not the same and I kind of gave up on them for awhile. I recently though decided get back to work at finding a gluten free coffee cake my whole family would love.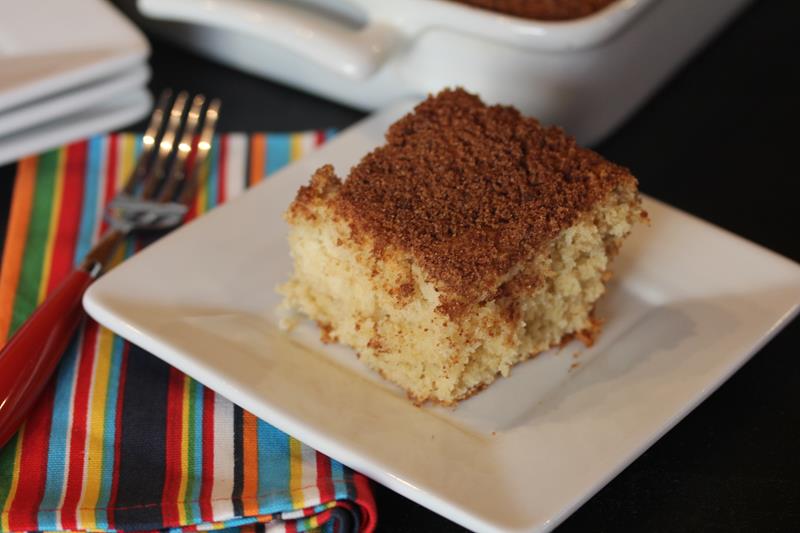 I love to work on adapting recipes to gluten free. It can be challenging, but the challenge is something I enjoy. Once I get it just right and have a recipe we love, I realize it is worth all the work.
For this coffee cake I took a recipe I knew was great. It was on old America's Test Kitchen recipe for a Cinnamon Streusel Coffee Cake.
When converting recipes to gluten free starting with a recipe you know is good and trust is very important. A not so great recipe is going to turn out not so great in a gluten free version. A really good recipe has a much better chance of being really good once converted to gluten free.
This recipe is a great example of that. It was a great regular recipe and it converted great to gluten free.
It took awhile to figure out the right flours and ratios to use, but once I got it, I ended up with a delicious gluten free coffee cake!
Yield: 15 servings
Gluten Free Coffee Cake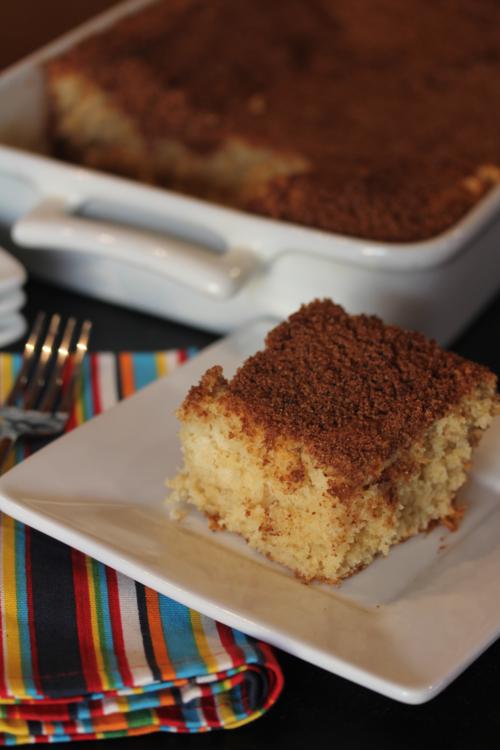 Gluten Free Coffee Cake is a classic coffee cake made gluten free.
Ingredients
Topping
1/3 cup brown sugar
1/3 cup sugar
1 tablespoon cinnamon
1 tablespoon butter, melted and cooled
1 cup chopped nuts, optional
Cake
1 1/2 cups white rice flour
3/4 cup sweet rice flour
3/4 cup cornstarch
1 teaspoon xanthan gum
1 tablespoon baking powder
1 teaspoon baking soda
1 teaspoon cinnamon
1/2 teaspoon salt
1 3/4 cup buttermilk
1 cup brown sugar
1 cup sugar
3 eggs
7 tablespoons butter, melted
Instructions
For the topping mix together topping ingredients: sugars, cinnamon, and melted butter until mixture is crumbly and resembles wet sand. If using nuts stir in nuts. Set aside.
Preheat oven to 350 degrees.
Grease a 9x13 pan and set it aside.
For the cake mix together rice flours, cornstarch, baking powder, baking soda, cinnamon, and salt. Set aside.
In another bowl whisk together buttermilk, brown sugar, sugar, eggs, and melted butter until well combined.
Gently stir buttermilk mixture into flour mixture. Stirring just until combined and smooth.
Spread batter into 9x13 pan.
Sprinkle topping mixture evenly over cake batter.
Bake for 40-45 minutes or until cake is done.
Let cool slightly before serving.
Nutrition Information:
Yield:
15
Serving Size:
1
Amount Per Serving:
Calories:

371
Total Fat:

12g
Saturated Fat:

5g
Trans Fat:

0g
Unsaturated Fat:

6g
Cholesterol:

55mg
Sodium:

399mg
Carbohydrates:

61g
Fiber:

2g
Sugar:

35g
Protein:

6g