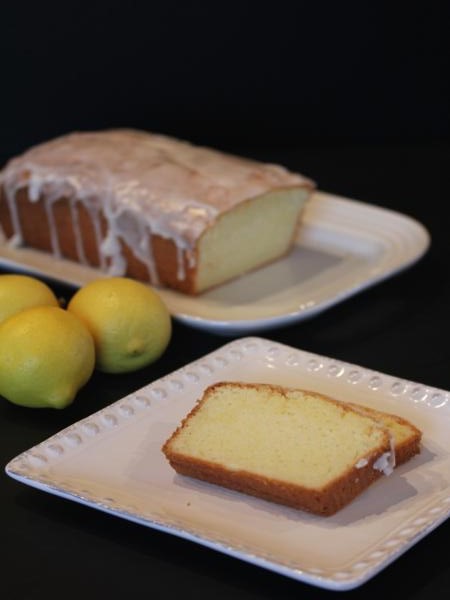 This week's cake in my Martha Stewart Cakes the gluten free way series is so good!
Citrus and gluten free go so well together. The acid that the citrus juice contains helps the texture so much in gluten free baking. I can almost always count on a recipe with citrus working well in a gluten free version. This one was no exception. It turned out perfect.
I did make a few changes though.
In true Martha Stewart fashion this cake was a little more gourmet like, with candied lemons on top for decoration. And although I am sure that would be delicious, making candied lemons is not high on my priority list most days.
The bread on this also contained lemon peel and no lemon juice. I realized at the last minute, that I forgot to buy fresh lemons for the recipe. So, first of all, I could not have made the candied lemons even if I wanted to. It also meant that I did not have any lemon zest. So I left the lemon zest out.
And Martha would cringe at the next one and this is that I used bottled lemon juice. I know. I know. I really do prefer fresh lemon juice, it usually makes a big difference, but I always keep the bottled lemon juice on hand and I am glad I did. Next time though, I will use fresh lemon juice. The original recipe had only lemon juice in the glaze, but I went ahead and added it to the cake since I was not adding lemon zest to the cake.
This cake would be delicious for the holidays. I think this cake would freeze really well and would be great to pull out of the freezer for a quick dessert for holiday company.
And speaking of holidays, I have some delicious desserts coming up for this series that will be perfect for the holidays. I picked some of the richer special occasion type desserts from the cookbook to adapt gluten free and I can't wait to share them with you.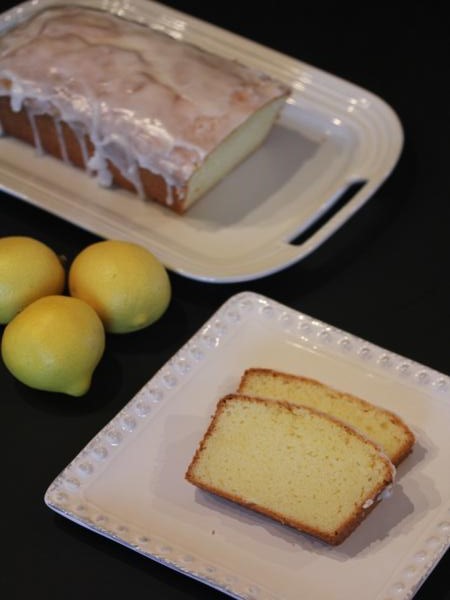 Gluten Free Lemon Pound Cake
1 1/4 cups white rice flour
1 cup cornstarch
3/4 cup sweet rice flour
1 1/2 teaspoons xanthan gum
3/4 teaspoon salt
1/2 teaspoon baking soda
2 tablespoons lemon juice
1 cup butter, softened to room temperature
2 1/2 cups sugar
6 eggs
1 teaspoon vanilla
1 cup sour cream
Preheat oven to 350 degrees.
Grease 9×5 loaf pans and set aside.
In a bowl combine rice flour, cornstarch, sweet rice flour, xanthan gum, salt, and baking soda. Set aside.
In a mixing bowl beat butter and sugar until light and fluffy. This will take about 5 minutes.
Add eggs one at a time, beating well after each addition.
Add vanilla and mix in.
Reduce speed to low and add in one third of the flour mixture. Mixing just until combined.
Add half of the sour cream and mix just until combined.
Add half of the remaining flour and mix in, then add remaining sour cream and remaining flour. Mixing each time just until mixed in.
Stir in lemon juice.
Spread batter evenly in two loaf pans.
Bake for 50-55 minutes or until toothpick inserted into the center comes out clean.
Remove from pan and glaze with glaze below.
Glaze
2 cups powdered sugar
4 tablespoons lemon juice
Combine glaze ingredients until smooth.
Pour half of the glaze over warm bread. This will soak into the bread and make it so good. Once bread has cooled drizzle remaining glaze over the top.