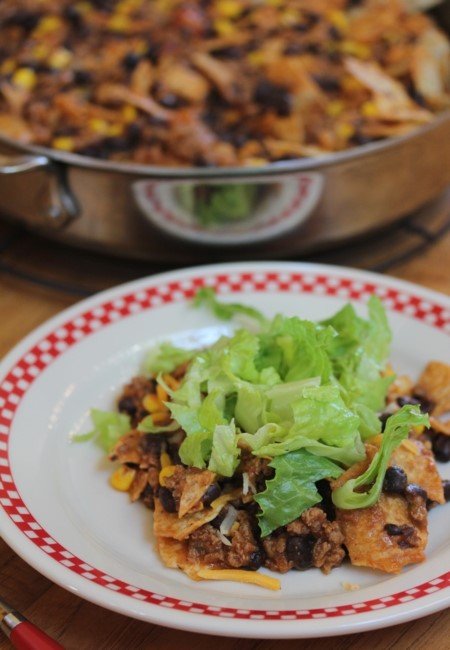 Gluten Free One Pot Taco Dinner is a simple and delicious gluten free dinner.
It has been awhile since I shared a quick and easy gluten free dinner idea with you, but today I am finally back with a delicious gluten free dinner recipe.
Mexican and Tex-Mex type foods are some of my favorite gluten free meals to serve. They are usually quick and easy to prepare and use everyday ingredients. They are also usually food that everyone loves and that no one can tell is gluten free.
Many times you do not have to do anything special to make mexican food gluten free, except maybe use corn tortillas. Sometimes you do have to change up the recipe slightly and read labels carefully, but it is usually not hard to adapt mexican food to gluten free. This one pot taco dinner is a perfect example of that.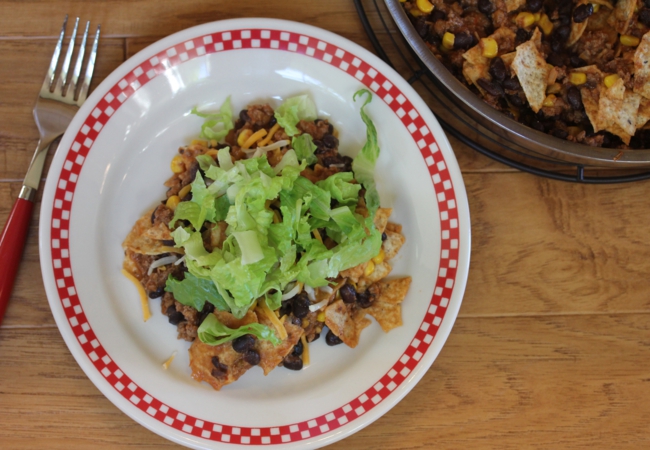 For this Gluten Free One Pot Taco Dinner all you have to do is make sure that your tortilla chips are gluten free. That is all you have to do. Most tortilla chips are gluten free, but be sure to read labels to make sure they are safe. Everything else in this recipe is pretty much a pantry staple and is gluten free.