Muffins are one of my daughter's favorite things to make. She has become the official muffin baker at our house and keeps our freezer full of delicious gluten free muffins.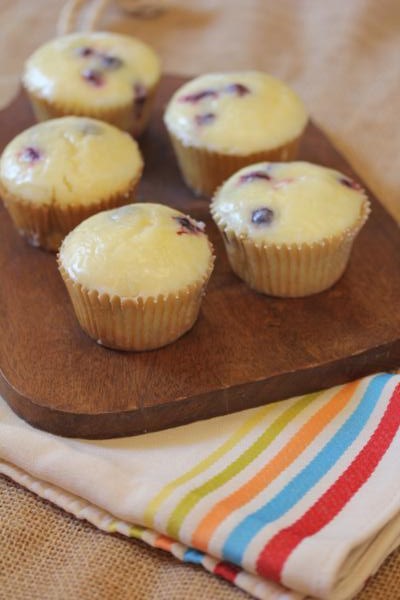 These gluten free orange blueberry muffins are a recipe that we made recently and they turned out delicious!
We simply took our favorite gluten free lemon blueberry muffin recipe and used orange juice instead. Easy and delicious!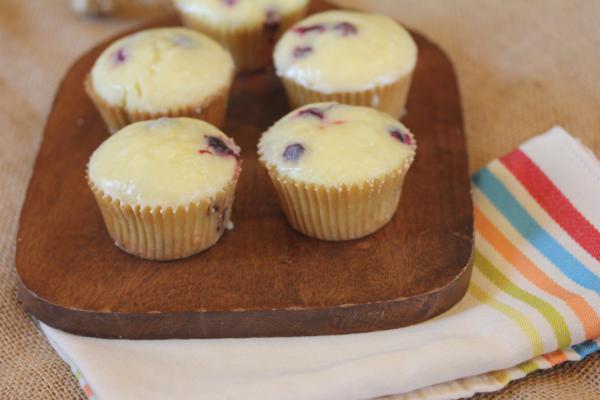 Citrus and gluten free go together really well. The acid in the citrus helps the texture of the gluten free flours. The taste and texture are usually better when the liquid in gluten free baking is acidic.
These muffins are a great example of that. They don't have a lot of citrus in them, but just enough to make the taste and texture perfect.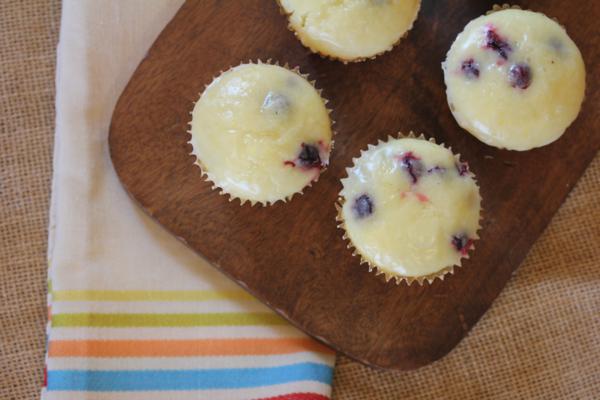 Gluten Free Orange Blueberry Muffins
Ingredients
⅓ cup butter, melted
1 cup sugar
3 tablespoons orange juice
2 eggs
1 cup rice flour
⅓ cup sweet rice flour
¼ cup cornstarch
1 teaspoon baking powder
½ teaspoon salt
½ cup milk
1 cup fresh or frozen blueberries
Glaze
1½ tablespoons orange juice
½ cup powdered sugar
Instructions
Preheat oven to 350 degrees.
In a bowl combine butter, sugar, orange juice, and eggs. Beat well.
In a small bowl combine rice flours, cornstarch, baking powder, and salt.
Stir half of flour mixture into butter mixture. Stir just until combined and stir in milk.
Stir just until combined and then stir in remaining flour mixture.
Fold in blueberries.
Line a muffin pan with liners or grease muffin pan well.
Divide batter between 12 muffins cups filling each cup about ⅔ full.
Bake for 18-20 minutes.
Cool on wire rack for about 30 minutes.
Combine glaze ingredients and stir until smooth. Drizzle over muffins.
Serve and enjoy!