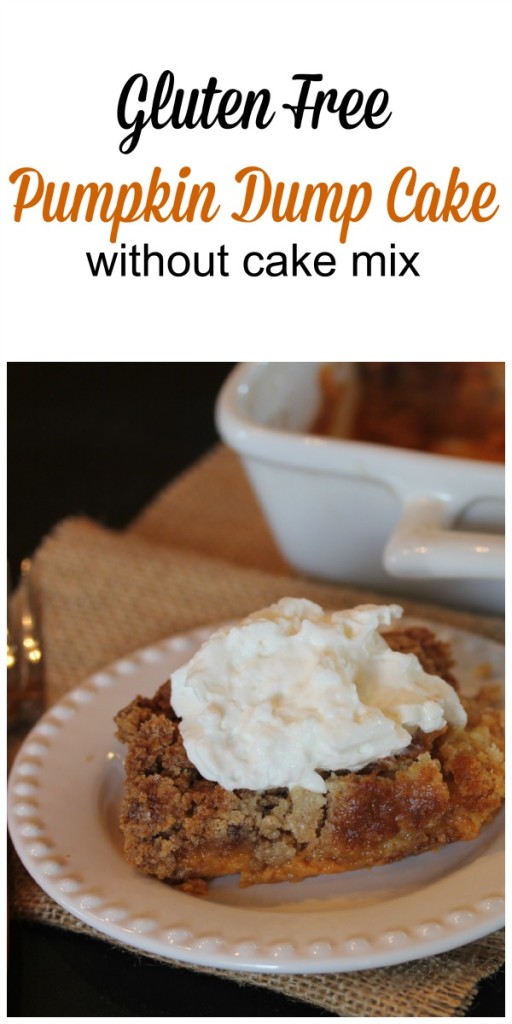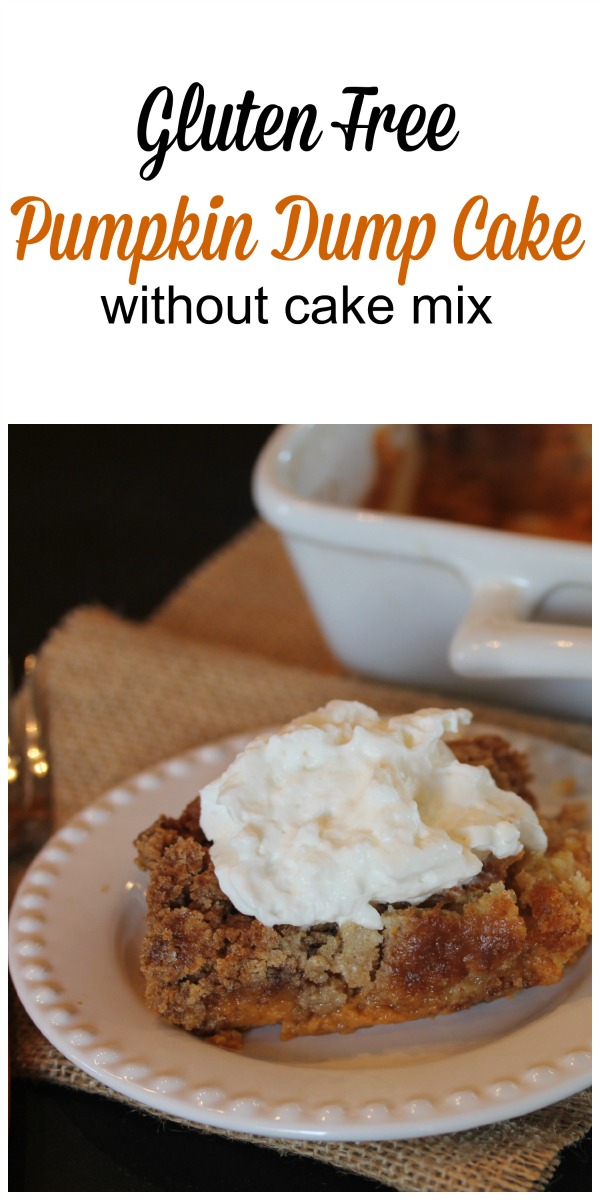 Gluten free desserts can be quick, easy, and delicious! They can also be desserts that everyone enjoys. In fact, I think gluten free should taste so good that no one knows it is gluten free.
Today's gluten free pumpkin dump cake without cake mix is just that. It is quick, easy, and so good no one will know it is gluten free.
The only thing complicated about this recipe is that it uses individual gluten free flours. Which is really not complicated, it just calls for a few more ingredients that way.
I tried using a gluten free flour blend in this recipe and although it worked, it was not great. I knew I could get better results with individual flours. It was just one of those cases where a blend is okay, but using the individual flours will get you a much better result.
I love this dessert because it is perfect for the fall and holidays. Eating gluten free during the holiday season can be tough, but this dessert will make it easier. It is the perfect dessert to make for the fall and holidays season.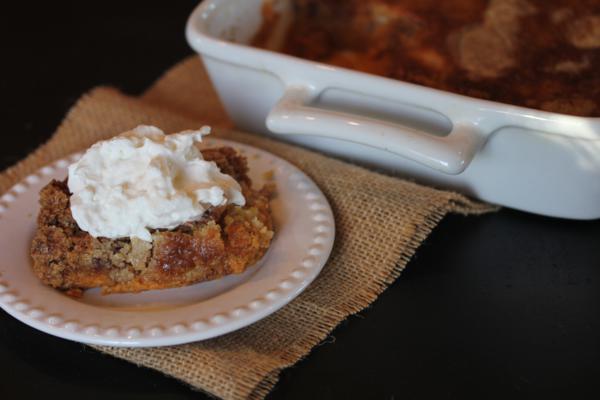 Gluten Free Pumpkin Dump Cake without Cake Mix
The classic pumpkin dump cake recipe made gluten free without using a cake mix.
Ingredients
1 - 15 ounce can pumpkin ( Not pumpkin pie filling, just canned pumpkin)
1- 12 ounce can evaporated milk
3 eggs
1 cup sugar
4 teaspoons pumpkin pie spice ( or use 2 teaspoons cinnamon in place of pumpkin pie spice)
½ cup rice flour
½ cup sweet rice flour
¼ cup cornstarch
¼ teaspoon xanthan gum
1 cup sugar
2 teaspoons baking powder
½ teaspoon baking soda
¼ teaspoon salt
¾ cup butter, melted
Instructions
In a bowl whisk together the pumpkin, evaporated milk, eggs, 1 cup sugar, and pumpkin pie spice until well combined.
Spread into a 9x13 pan.
In a separate bowl combine rice flours, cornstarch, xanthan gum, 1 cup sugar, baking powder, baking soda, and salt.
Sprinkle flour mixture over pumpkin mixture.
Drizzle melted butter over flour mixture. Shake pan slightly to distribute butter a little better over flour mixture.
Bake at 350 degrees for 50-55 minutes.
Serve with whipped cream or ice cream if desired.