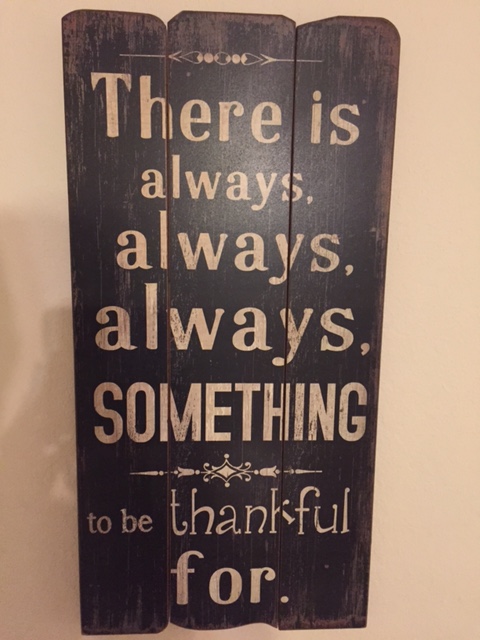 If you follow me on Instagram you may have seen this update from me earlier this week.
I love this sign I have hanging in my house because it easy to remember to give thanks on Thanksgiving, it is remembering it everyday that is the challenge.
We all focus on giving thanks on Thanksgiving, but it is also important to remember to give thanks everyday. There really is always something to be thankful for.
I have so much to be thankful for. And one of the many things I am thankful for is all of you. My readers help make this site what it is and I am so thankful that you choose to follow along on my kitchen adventures!
I hope you have a very Happy Thanksgiving!!