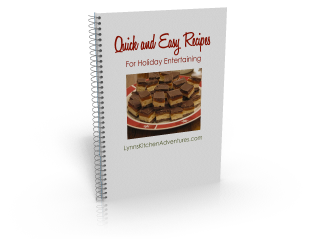 There is still time to receive your free Holiday Ebook. This offer for a free holiday ebook will only be good for a few more days, so if you have not subscribed and downloaded your ebook you will want to do so soon.
We are all short on time during the holidays and the recipes that I have included in this ebook are recipes that my family has enjoyed for years.
And the recipes in this ebook are perfect for not only for the holidays, but for all year long.
I hope you enjoy the recipes as much as we have.