Two ingredients are all you need to make these easy Homemade Nestle Crunch Bars!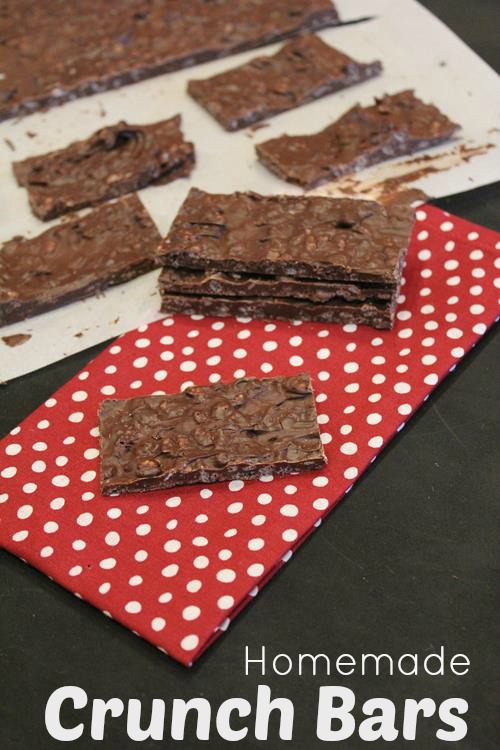 You might have guessed that I love to make homemade versions of my favorite candies.
After all, I have a homemade mounds bars, a homemade peppermint patties, and a homemade snickers bar, so what comes next? A homemade nestle crunch bar!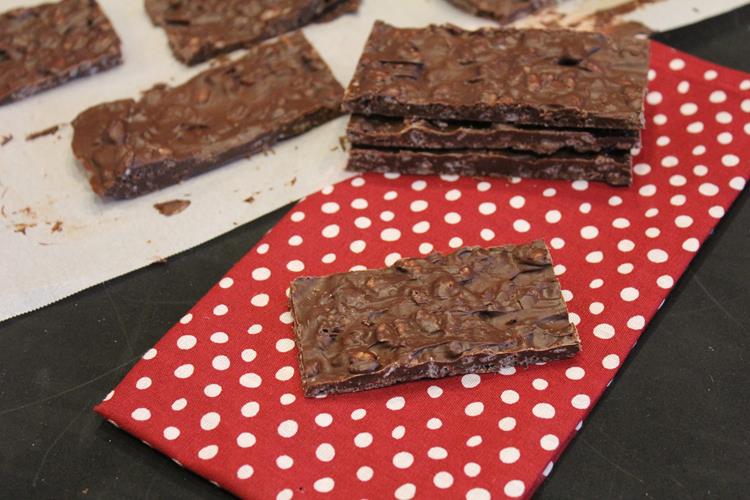 These homemade nestle crunch bars are so easy. They are almost too easy, but they really taste so close to the real thing.
I have been making these for years and everyone loves them.
These would make a perfect Christmas gift paired with one or two of my other homemade candies. Who wouldn't want a plate of homemade candy for Christmas?!
These are also easy to make gluten free with gluten free brown rice cereal. So not only are they an easy homemade treat they are an easy treat to make gluten free!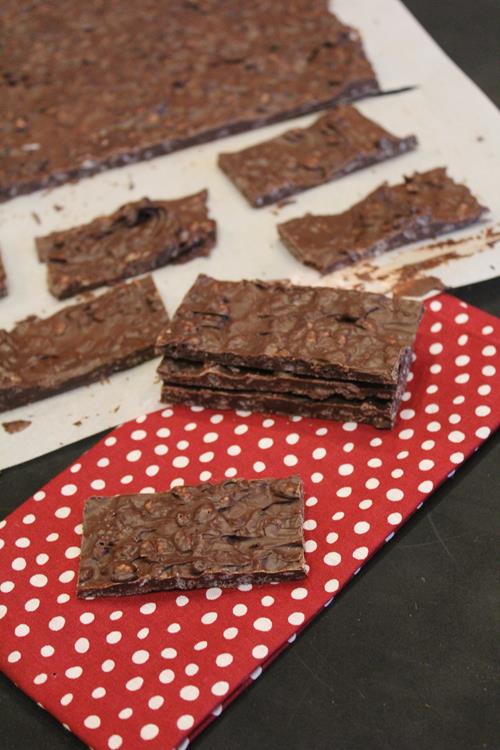 Homemade Nestle Crunch Bars
24 ounces of chocolate chips (You can use milk chocolate, dark chocolate, or white chocolate)
1 ½ cups rice krispies ( I used the gluten free brown rice ones)
In a large bowl melt chocolate in the microwave at 50% power, stirring every 30 seconds until melted.
Once the chocolate is melted, stir in the rice krispies. Stir until mixed together well.
Line a 9×13 pan with parchment paper. (This helps the bars come out of the pan.)
Spread chocolate mixture into the pan.
Refrigerate until firm.
Remove from fridge and let stand at room temperature for a few minutes, this will make them easier to cut. Remove from pan and cut into squares.
Serve and enjoy!
These will keep fine in the fridge for several days, so they are the perfect make ahead holiday candy.