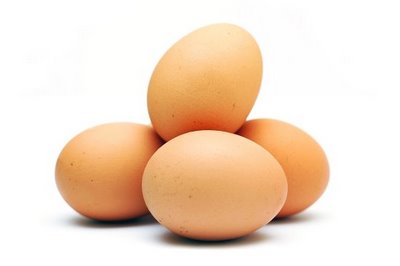 I am continuing to enjoy the book, "What Einstein Told His Cook" by Robert Wolke. I think this book is fascinating. It explains the science behind food. Robert Wolke is a Professor of Chemistry that also has an interest in food. He answers all sorts of odd questions and myths by giving the chemistry behind each food subject.
I enjoy learning about the facts behind food. Many times the facts are not necessary to cooking, but they are fun to know, and at times can be useful.
I am finding this book interesting, so I thought I would occasionally share a fact or two from this book. I shared a few weeks ago about the baby carrot. Well, here are some facts about eggs.
Have you ever wondered what makes an egg, extra large, large, or medium? Well, I have. Besides the obvious that an extra large egg is bigger than a large or medium, did you know that there are guidelines that determine this? I didn't.
The USDA determines their average size by the weight of a whole dozen. A dozen of jumbo eggs weighs 30 ounces, extra large eggs weighs 27 ounces, a large dozen 24 ounces, a medium 21, a small 18, and a peewee weighs 15. I never knew that, did you?
Have you ever wondered how to adjust a recipe if it calls for large egg, which most recipes do, and you have a different size? Here is how to adjust it. If you are using mediums eggs, and the recipes call for one, two, or three large eggs, use the same number. But if the recipe calls for four, five, or six eggs add an extra medium egg. If you only have extra large ones try this. If using one, two, three, or four eggs use the same number. If using five or six eggs in a recipe use one fewer. Or if have farm fresh eggs that come in all sizes, use ¼ cup of beaten egg for each egg called for in the recipe.
Now, these facts do not matter for most things. This small of an amount would not matter in most basic cookies and cakes. But this would matter in something like an Angel Food cake or a soufflé recipe where eggs are more prominent. A small egg instead of a large egg would make a difference in a recipe like that.
So, did you know these egg facts?