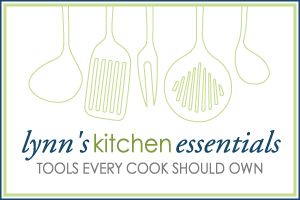 Do we really need a whisk or any other kitchen gadget?
No, probably not. We could definitely whip eggs, egg whites, pudding, or whipping cream with a fork. Many people in past generations have done that exact thing.
However, as much as I like to cook, I do not enjoy spending hours, whisking something with a fork, when there is a better way to get the job done. I am quite thankful for my whisk, since it does a much better job.
Growing up, I remember my mom having one whisk. In fact, I think she still uses that same whisk.
However, I have several whisks. Yes, I will admit I own multiple whisks and I love and use them all. I know many of you will disagree with me on this one, but I really do love having the right size and shape whisk for the job. In fact, there are several more sizes and shapes of whisks that I would love to get some day.
So, how many whisks do you own?
This post linked to Works For Me Wednesday.