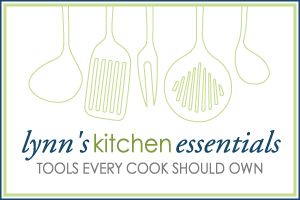 I have had many people ask me how I get my cookies to look so uniform and exact. They think I spend a lot of time getting them the perfect size, but it is actually a really a simple trick.
All I do is use today's kitchen essential.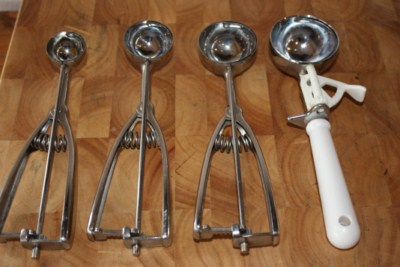 In order to get perfectly sized cookies every time I use a cookie/ice cream scoop.
I have several different sizes of scoops, because I like to make all kinds and sizes of cookies. Having different sizes of scoops allows me to do this.
I also like to use these scoops for filling muffin tins. The smaller one works great for mini muffins and one of the larger ones works great for larger muffins.
The other thing I like to use these for is meatballs. If you want meatballs that are all the exact same size, then you should try one of these.
Do you use scoops like these? What is your favorite thing to use them for?