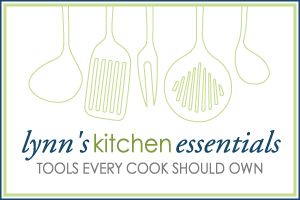 Today's kitchen essential is a simple one, but one I use all the time. This is an item that you can easily find for around $10 at just about any store that sells kitchen items.
The kitchen essential I am talking about is kitchen tongs.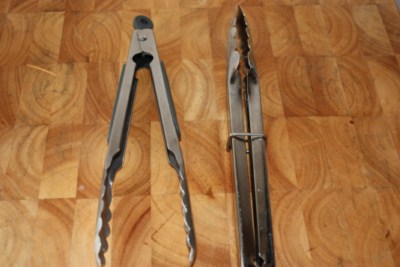 Some of you may be wondering why exactly I consider these a kitchen essential. I consider these an essential, because I use them almost everyday.
I use them to stir pasta when it is cooking and then for serving the pasta. In fact, I prefer my tongs to those special spaghetti forks that they make.
I use tongs when I am frying things. I use them for flipping and turning meat when I am cooking it. I even use tongs for dishing up salad and other items.
I really do use these all the time.
So, do you agree with me? Are tongs an essential in your kitchen?