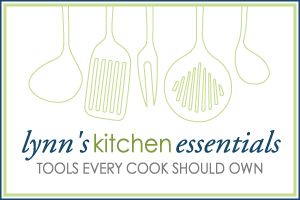 Today's Kitchen Essential is one I love and use often. It is a simple and inexpensive tool that makes frosting cakes and cupcakes so much easier.
I had heard about these for years, but it took me awhile to break down and buy one and now I am wondering why I waited for so long.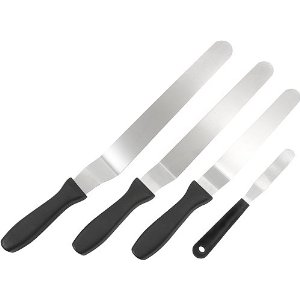 The essential I am talking about today is a simple offset spatula
Yes, you can use a knife or other spatula to frost a cake, but the fact that this has a bend in it, making it off set, makes frosting cakes and desserts so much easier.
If you make a lot of cakes and do not own one of these, you really need one. I now own two different sizes and use them all the time. The smaller one is nice for things like cupcakes and the large one works well on layer cakes and larger cakes.
These would also make great gifts for the holiday.
It is amazing how something so simple and inexpensive can be of such a help in the kitchen.
Do you agree? Is this an essential in the kitchen?
Do you use an offset spatula for anything besides frosting?