Homemade tomato soup is a quick and easy version of one of the best comfort foods!
This is one of my favorite homemade soups to make and I have been making it for years. It is so easy to make and contains ingredients that I always have on hand.
This recipe is based on one from a Martha Stewart magazine that I saw years ago. It caught my attention because of how easy it was to make. It also seemed very budget friendly for a quick lunch or dinner.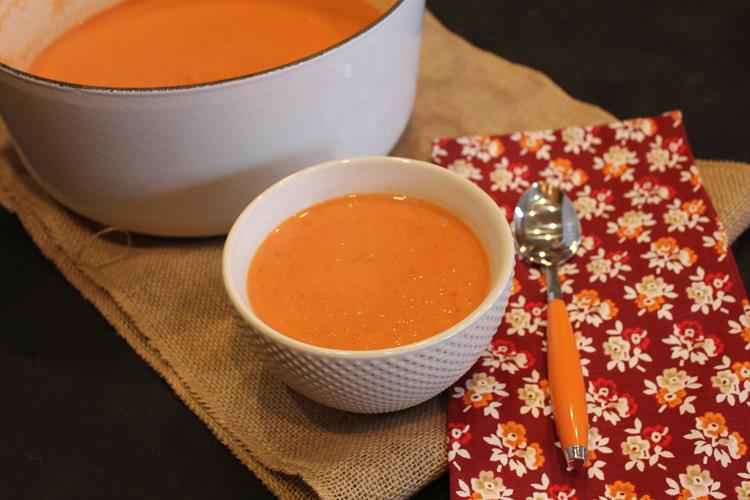 I also love that this is a homemade version of a favorite food!
Our family does not eat much canned soup. I keep a few cans on hand for when we are sick or when I need a really fast lunch and I have nothing else to serve, but we don't eat it often.
When I buy it, I buy either clam chowder or chicken noodle. One kind I don't buy is tomato. None of us like canned tomato soup. We don't like it at all, but we love a good homemade tomato soup. It makes a nice healthy winter meal or a nice easy soup when we are sick.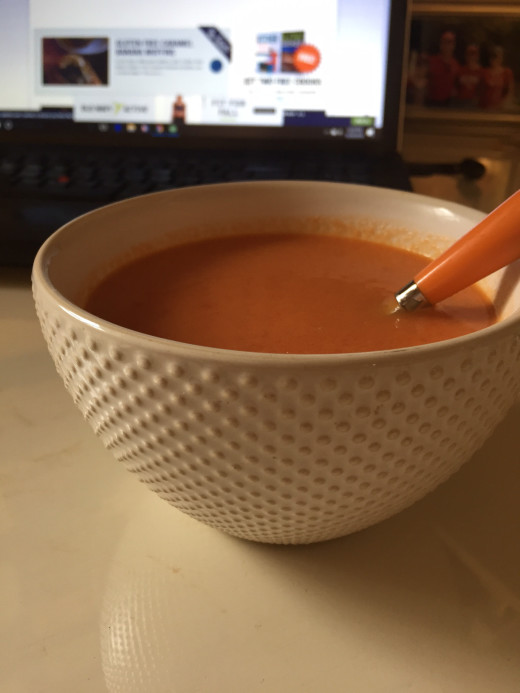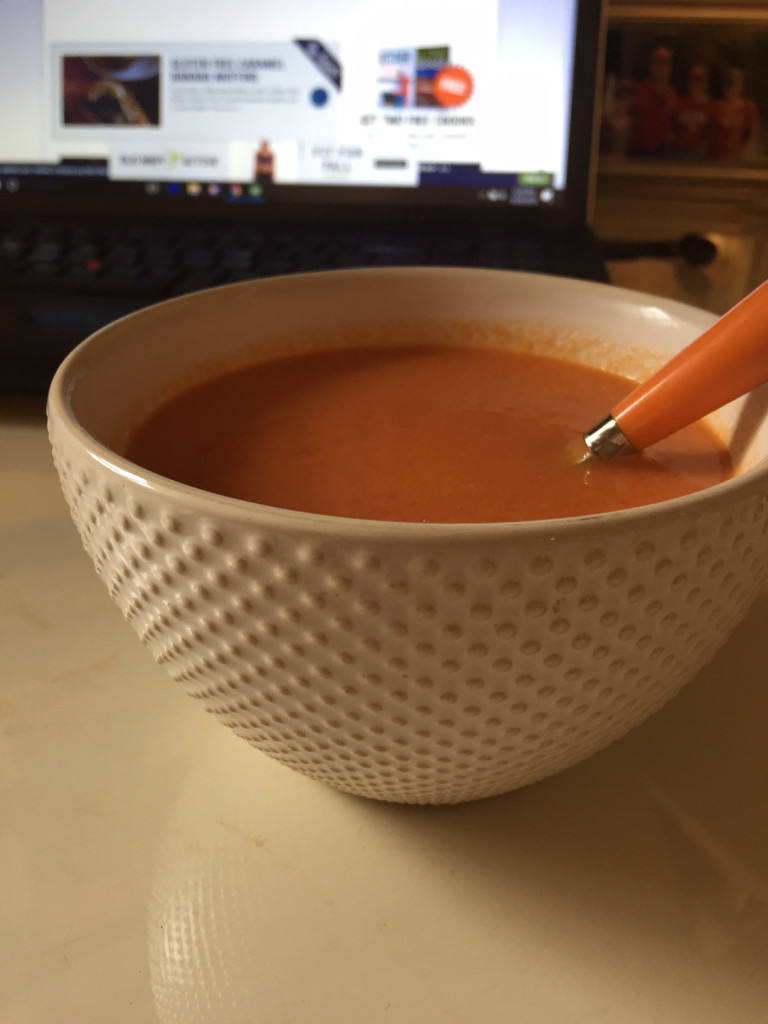 I love eating this for lunch. I am not very good about eating lunch. I often just grab something quick and snack like for lunch, but I am trying to get better at that and sit down and eat something better for me. This tomato soup has become of my favorite lunches during the fall and winter.
I made this soup when my mom was visiting because I knew she would love it, and she did.
I love to serve this with my oven grilled cheese sandwiches. Grilled cheese and tomato soup just seem to go together. My kids love this with some small pasta, like orzo or alphabet soup added into the soup.
This recipe has cream in it. I love it added in, but if you would like it dairy free just leave it out. And if I don't have cream I just use milk or 1/2 and 1/2. It is not as rich and creamy with milk, but it does work.
Tools That Make This Recipe Easier
Homemade Tomato Soup
1 tablespoon butter
1 tablespoon oil
1 cup chopped onions
1 clove garlic, minced
1 28 ounce can of tomatoes
1 ½ cups chicken broth (If you are gluten free be sure it is gf)
½ cup heavy cream ( milk or 1/2 and 1/2 works too it just isn't as rich and creamy)
salt and pepper to taste
Place butter and oil in a large pan or stockpot.
Heat over medium heat until the butter is melted.
Add onion and cook until onion is lightly browned. About  3-5 minutes.
Add garlic and cook 1 minute.
Then add tomatoes and stock.
Simmer 10 minutes.
Puree in blender or use an immersion blender to puree. If using a blender let cool slightly and be careful putting hot liquids in the blender.)
Add cream.
Serve and enjoy.