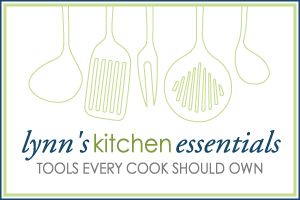 Today's kitchen essential is a simple one, yet one that saves me so much time in the kitchen.
Several years ago I purchased an oil and vinegar bottle set. I found the set on clearance and I loved the shape of the bottles. Yes, it was the design that first caught my attention not the functionality, but I knew I would use them for something.
At first I had planned to use the bottles for their intended purpose of oil and vinegar, but after thinking about it, I realized that I do not use vinegar often enough to leave a bottle of it out on the counter however, I do use oil all the time.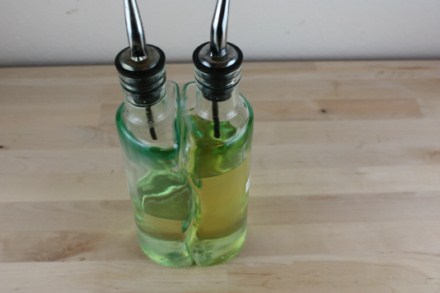 So, instead of filling the bottles with oil and vinegar, I filled one bottle with regular cooking oil and one bottle with olive oil. I set them by my stove and I find myself reaching for them all the time.
When working in the kitchen, I often need only a little bit of oil. Sometimes it is just a tablespoon or two, to saute an onion in, and other times I might need just enough to grease a pan. Having a small bottle of oil sitting out on the counter next to the stove works perfectly for times like this.
I still have my larger bottles of oil in my pantry, but for times I need just a little oil these smaller bottles work great.
What do you think? Do you have a small bottle of oil setting on your counter?