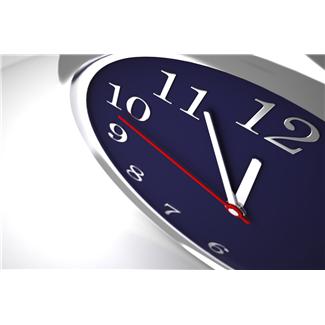 Today I am excited to be teaming up with a group of blogging friends on a Five Simple Ways project. We are all sharing five simple tips covering different areas of your home and life.
I am sharing with you five simple ways you can save time in the kitchen.
We all spend a lot of time in the kitchen. Between fixing breakfast, lunch, and dinner, washing dishes, cleaning up, shopping, and everything else we do everyday, it adds up to a lot of time in the kitchen.
So, today I want to share with you five simple things that I do to save time in the kitchen.
1. Menu Plan- Take the time to plan your menu for the week or month. I know I have said it before, but menu planning is my number one time saver when it comes to cooking. When I have a menu plan, I avoid the 5 o'clock panic of what is for dinner. It also keeps me from making unplanned trips to the grocery store. If I have a plan, I know what I need ahead of time and it simplifies my grocery shopping.
2. Keeping the Pantry Stocked With the Basics- Keeping a well stocked pantry is so important to saving time in the kitchen. It will save you extra trips to the store and will enable you to put together quick and easy meal at any time.
If you have a pantry stocked with the basics like canned tomatoes, canned beans, pasta, rice, potatoes, basic spices, and a few other things, then you will always be able to put together meals like one pot spaghetti, potatoes and sausage, a simple soup or chili, or mexican rice and beans.
3. Freezer Food- We all have those days where things do not go as planned. Unexpected things are going to happen. Kids get sick, cars break down, and many other things happen that can change our plans. We can make those days so much easier just by keeping a few simple things in the freezer.
Now I am not talking about a ton of freezer meals here. I keep it pretty basic, but you will often find things like taco meat in my freezer. I cook it ahead of time. Then all I have to do is pull it out of the freezer and use it in tacos, burritos, nachos, or enchiladas.
I also keep cooked chicken in the freezer. I can use it for soups, casseroles, chicken sandwiches, or chicken tacos. Other things that freeze well are chili, soups, meatloaf, and meatballs.
4. Cook Once, Eat Twice- I often find myself planning ahead and cooking things that I can use over several days. I can make a large batch of chili and we can eat it for several days, but we don't have to eat it as chili every day. I can serve the leftover chili as chili or I can serve it over baked potatoes or even make a chili casserole.
Also, if I have several dishes that I know need ground beef, it is easy to brown it all at once and use it throughout the week. The same idea goes for chopping vegetables. If I am going to be using chopped onions and green peppers in several recipes throughout the week, I can save a lot of time by chopping them all at once.
5. Use Shortcuts- Do not be too hard on yourself. It is okay to occasionally use paper plates to save you time in the kitchen. It is okay to keep things on hand like pasta sauces, frozen french fries, cake and brownie mixes, and other things that make kitchen life easier.
I usually prefer from scratch homemade items, but it is okay to give yourself a break occasionally and do a few things that save you time and make life in the kitchen easier.
What are your tips for saving time in the kitchen?
For more Five Simple Ways Tips please visit: