Last year when we remodeled our kitchen I was able to replace my old smooth surface cook top with a gas cook top. It was one of the main things I was hoping to do in the kitchen remodel and I was so happy that it worked out. And actually it is propane not natural gas, but it works the same and I love it.
One of the things I love about cooking on gas is that it is instant heat. And not only is it instant heat, it gets really hot. After cooking on it a few months I knew that I wanted to invest in a good wok. For good stir fry type cooking you need high heat. A gas stove gets you a higher heat than an electric or smooth top stove, so it is perfect for cooking stir fry.
We eat a lot of stir fry and fried rice, so I knew I would get a lot of use out of a wok. And since I had a gas stove years ago, I knew I would love using a wok on a gas stove.
My goal had been to make it to one of the Asian stores in Tulsa to get a wok, but it just never happened. So, I gave up on that idea and went ahead and ordered a wok
on Amazon. I read quite a few reviews and ended up with a pretty basic wok,
that was not too expensive and that had pretty good reviews.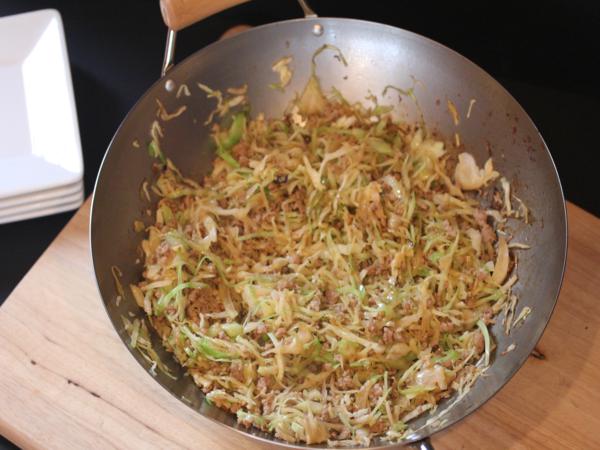 After using it a few months for cooking things like stir fried cabbage and pork and fried rice, I can easily say that I love it and am so glad I bought it.
A wok is larger than a regular pan and has high sides so it has a larger cooking area than a regular pan. It also gets really hot, which makes it great for Asian type cooking.
My wok is now one of my favorite kitchen tools. Having the right tool for the right job makes life in the kitchen so much easier.
The one thing I don't like about it is storing it. It is large and takes up a lot of room. Currently I am keeping it in a closet in my laundry room. Not the best place for it, but it fits and is out of the way when I am not using it.
If you have a wok I would love to hear what you think of it.