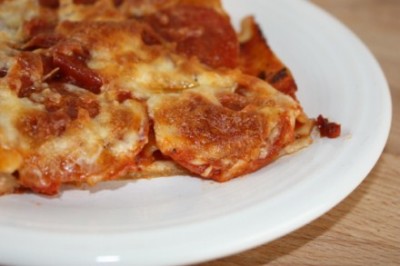 Lasagna Pizza sounds a bit odd I know, but my kids loved this. This is definitely going to be on the menu plan again soon.
It is really just a cross between lasagna and pizza. Basically the noodles are your crust and it works perfectly. It was so different from normal pizza and yet it was so good.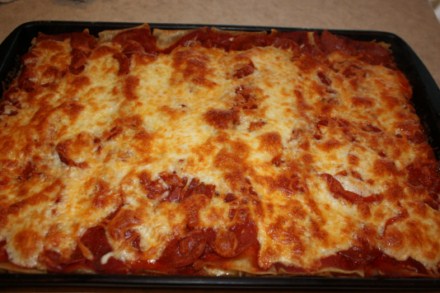 Lasagna Pizza
12-14 lasagna noodles, cooked and drained ( I used gf)
4 cups shredded mozzarella cheese
2 cups pizza sauce
3  1/2 ounces pepperoni slices
other pizza toppings that you desire
1/2 cup grated Parmesan cheese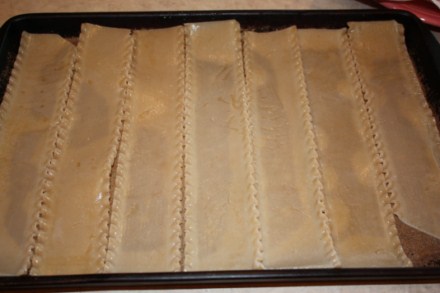 Cover a greased jelly roll pan, or really any basic 11×17 or similar type cookie sheet with sides, with 1/2 of the cooked noodles.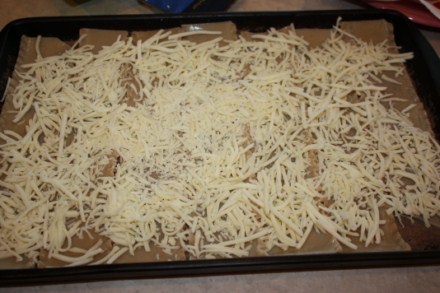 Sprinkle half of the cheese on top of the noodles.
Top with remaining noodles.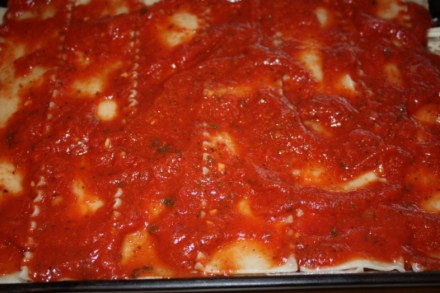 Spread sauce on top of noodles.
Bake at 375 for 12 minutes.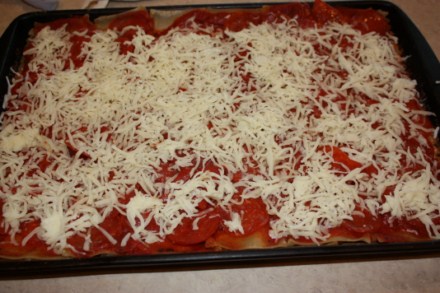 Remove from oven and top with pepperoni, parmesan cheese, and remaining mozzarella cheese.
Bake 15 minutes more.
Let sit 5-10 minutes before serving.
Enjoy!
[/print_recipe]
This post linked to
$5 Dinners
.