Today instead of sharing a ground beef recipe, I thought we would talk about cooking ground beef.
One of the things that I talk about in my Cooking 101 For Kids ebook is the importance of learning to cook ground beef. It seems like such a simple step that you may over look and assume that everyone knows, but it is something that will be new to a beginner cook and it is an important step to learn.

Ground beef is the starting point to so many recipes that we eat all the time. Chili, tacos, taco pasta, taco soup, spaghetti, many soups, and more. All these foods and recipes require you to brown the ground beef before you make the recipe.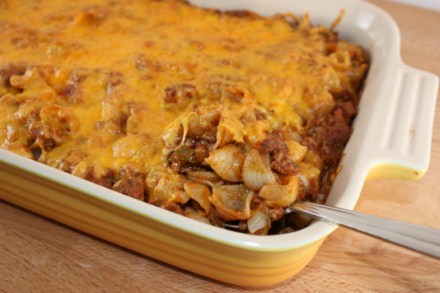 So, if you are teaching your kids to cook, or are teaching anyone to cook, don't skip the important step of teaching them to cook ground beef. It was one of the first things that I taught my kids to cook when they were old enough to work around a hot stove and I am so grateful that they learned this skill early.
I am always looking for new ideas and recipes to use with my kids, so I would love to hear what ground beef recipes you have taught your kids to cook.