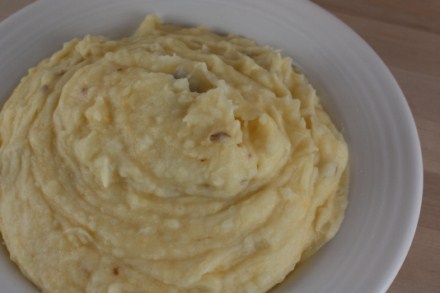 Can you tell that I have been on a potato kick lately. I think this is the third or fourth potato recipe that I have posted in the last couple of months. I guess you can tell I like potatoes a lot.
Two of my favorite ways to eat potatoes are twice baked and mashed. This recipe today combines the best of both of those dishes.
These loaded mashed potatoes have the creaminess of mashed potatoes, but are loaded with all the unhealthy and yummy ingredients of twice baked potatoes.
Loaded Mashed Potatoes
3 lbs potatoes, peeled and cubed
1 cup milk, warm
¼ cup butter
1 cup shredded cheddar cheese
4 slices cooked bacon ( or a little more) chopped
Cook potatoes in salted water until tender.
Drain potatoes
Mash potatoes with milk and butter until well mashed and creamy.
Stir in cheese and bacon.
Serve and enjoy!