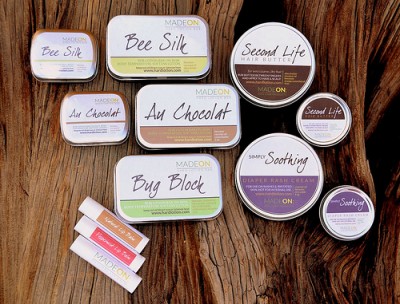 One of the things you may not know about my family is that we deal with some serious skin issues, ranging from very, very dry skin to very, very oily skin. Add on top of that allergy issues and finding skin care products can be very challenging for us.
This is not a subject I usually talk about here because skin issues and food topics don't really go together, but I recently found a product that my family loves and I wanted to share with you all in case some of you deal with similar issues.
My husband works in the medical field. He washes his hands all day long, which makes his hands constantly dry. Add on top of that cold, windy, wintry weather and his hands become even drier this time of year.
My twelve year old deals with severe asthma and strong smells often throw her into an asthma attack. Even natural smells like lavender set her off.
My oldest daughter deals with nut and peanut allergies and nut oils are common in skin care products. Over the last year she has also dealt with some pretty severe skin issues, which several months ago, we found out were due to allergies to ingredients in most soaps and lotions. Even more natural ones have some of the things she is allergic to in them. I need to do a whole separate post on her issues sometime in my allergy section, because the last years has been challenging dealing with it.
So as you can imagine we have tried many lotions and skin care products over the years. We recently had a chance to try some of the MadeOn Lotion products and I can easily say we love them.
My husband says the Bee Silk is the best lotion type product he has used and he has tried a lot of them. And it has a natural honey type smell so it perfect for a man since it does not have a perfume type smell.
My oldest daughter, with all the allergies, loves the Au Chocolat. It really helps her dry skin, but does not irritate or break it out. She also used the soothing rash cream and likes it a lot. And although a bar is a bit expensive, it is lasting her a long time, so I think it is well worth it. (I will add because my daughter has a nut allergy, I stayed away from the products with shea butter, which is why I choose the products I did for her. There is debate on whether or not those with tree nut allergies should use shea butter, so if you deal with nut allergies, do what you think is best on that. Disclaimer over 🙂 )
The rest of the family has also enjoyed the products. I have very oily skin, like I still get acne in my late 30's oily skin, so I am leaving the lotions to those in my house that need them, but I love the lip balms. I especially love the tinted ones.
What I love most is that fact that they are natural products with natural mild scents. I can pronounce all the ingredients in the MadeOn products. And I think these would make great holiday gifts, especially if you know someone that struggles with dry skin.
If you would like to try MadeOn Lotion products it is a great time to try them because they are giving my readers a 10% discount. Just use the code "lynnskitchen" for 10% off through December 31, 2012
If you have tried the MadeOn lotion products I would love to hear what you think.
Disclaimer: I received free product to review, but my thoughts and opinions are my own. We really did love this product and although I received product for free, I will be placing an order soon for both my family and for gifts.