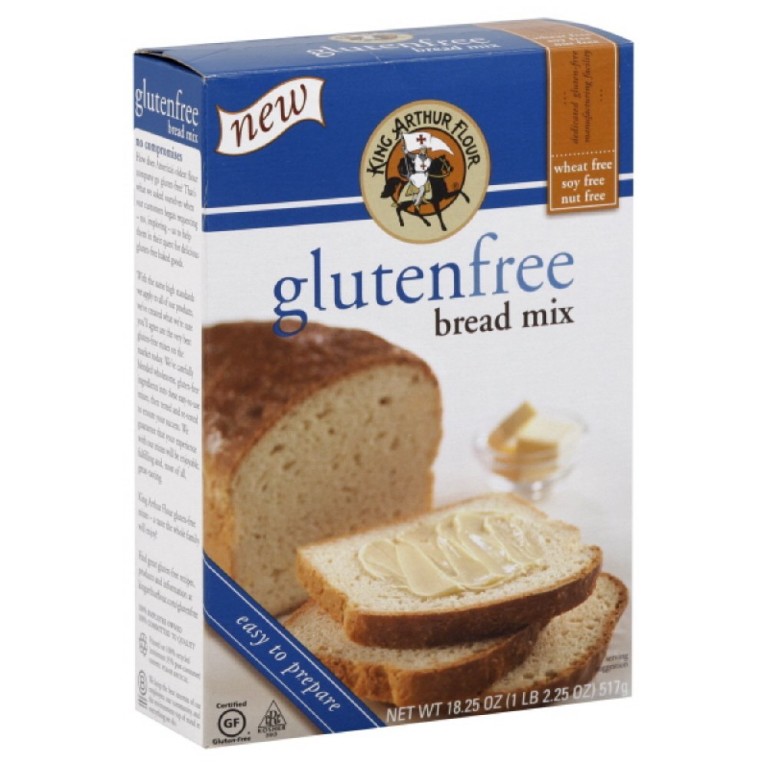 Last week after I shared my gift ideas for the cook, I asked on Facebook if you all would find a gluten free gift guide helpful. Many of you said yes, because you know people that are gluten free and would love to have some ideas of what to give them.
I think a gluten free gift basket would be a very thoughtful gift for a gluten free person or family, so today I am sharing some ideas that would work well on their own or combined into a gift basket.
Gluten free eating can be expensive and stressful, especially during the busy times of year. For those new to the gluten free diet it can be even more challenging.
When giving a gift it is nice to really think about what that person or family can use and enjoy. The importance of a gift is not the price, it is the thought that goes into it, and a gluten free gift to a gluten free family is very thoughtful.
I think it is fun to think outside the normal gift giving idea and give them something they can really use and enjoy. Give them a gift that will help make their life, and special diet, a little easier.
If you are not gluten free and have no idea where to start when it comes to shopping gluten free here are a few ideas.
Many grocery stores and health food type stores will carry the gluten free products I mention, and if you can't find them locally, Amazon is a great option.
1. King Arthur Gluten Free Mixes
are the best I have tried. Their chocolate cake mix and yellow cake mix work perfectly for many desserts. Their gluten free bread mix is so good. It really is the best gluten free bread mix I have tried. I have not tried all the King Arthur gluten free products, but what I have tried has all been great. I really do not think you can go wrong giving these. And if you cannot find them locally you can order them from Amazon or straight from the King Arthur website.
2. Bob's Red Mill
also has a wide range of gluten free products. Many of their gluten free mixes have bean flours in them, which my family does not like, but I use their rice flours, potato starch, tapioca flour, xanthan gum, and many other products all the time. You really can not go wrong including any of those products in a gluten free gift basket. You can often find Bob's Red Mill products in health food stores and in the gluten free aisle of many grocery stores.
3. Pamela's Products
are also a favorite in many gluten free kitchens. If there is a nut allergy in the family, you have to be careful with Pamela's products because many of them use almond flour, but everyone I know that has tried Pamela's Products love them.
4. Enjoy Life
is also a great source for gluten free products. My kids love their bars and snacks. Enjoy Life products can be found in many stores that carry gluten free products.
5. Larabars
are also gluten free and really good. They are not nut free, so my family does not eat them because of my daughter's nut allergy, but they are really good. I have had them a few times when I traveled and needed a quick, filling, gluten free snack and I loved them. And many stores now carry these right along with other protein type bars.
Not only is gluten free eating overwhelming, but so is gluten free cooking. So, a gluten free cookbook is also a good idea.
Here are a few of my favorites that I think would make great gifts.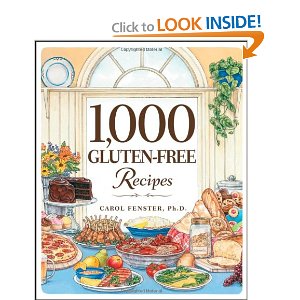 6. Carol Fenster's books
were extremely helpful to me the first few months that I was gluten free. When I was trying to figure out what in the world I could still eat, her books helped guide me. I don't use these books so much anymore, but when I was first gluten free they helped me a lot. So, if you know someone that is new to gluten free eating, any of Carol Fenster's books
would be a great gift.
7. If you know a more experienced gluten free cook or someone that loves to bake, I would suggest Gluten-Free Baking Classics
by Annalise Roberts or The Essential Gluten-Free Baking Guide Part 1
and The Essential Gluten-Free Baking Guide Part 2
. All three of those books include some of the science type information behind gluten free baking and the special ingredients you use. All three would be perfect for someone that is trying to figure out gluten free baking. I would not recommend these for a new to gluten free person, unless they have a lot of baking experience.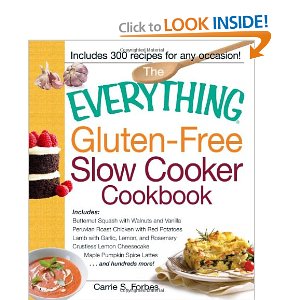 8. Another great gluten free cookbook is The Everything Gluten-Free Slow Cooker Cookbook
. It has a lot of great ideas for gluten free slow cooking. Easy gluten free dinners are often challenging, but this cookbook is full of ideas to get to a gluten free dinner on the table that your family will love.
9. I have also cooked a few things from the cookbook Cooking for Isaiah
and they have turned out great. And that book is not only gluten free it is dairy free, so if you know someone that is both gluten free and dairy free this would be a good option.
10. If you know someone that lives across the country how about sending them something from Amazon.com. Amazon
has a huge a wide range of gluten free products and books, so an Amazon
giftcard is a gift any gluten free person or family would enjoy.
10. If you know someone that is gluten free and know their favorite restaurant, a gift card would be a great idea. Eating out gluten free can often be challenging and many restaurants are not gluten free friendly, but many are, so if you know one they like I am sure a gift card would be appreciated.
11. If there is a Whole Foods, Trader Joes, or other health food type store in the area, a gift card would be a great idea. Stores like that usually have a great gluten free selection from frozen foods to flours and more. A gift card would allow them to pick exactly what they wanted or needed, and would help ease the pain of the gluten free grocery budget.
If you are gluten free what ideas or products would you add to the list?