Need a simple homemade hot chocolate? Try Martha Stewart's Two-Ingredient Hot Chocolate Recipe.
I am loving the responses I am getting to my year of Martha Stewart Cooking Challenge. I am having so much fun going through my Martha Stewart collection to find recipes to share with you.
Martha Stewart Recipes
This week's recipe is for a simple two ingredient hot chocolate.
I know that Martha Stewart's recipes can be complicated and gourmet, but not all of them are that way. Many of her recipes, especially her older recipes, are for basic recipes that are easy to make.
This two ingredient hot chocolate recipe is an example of that.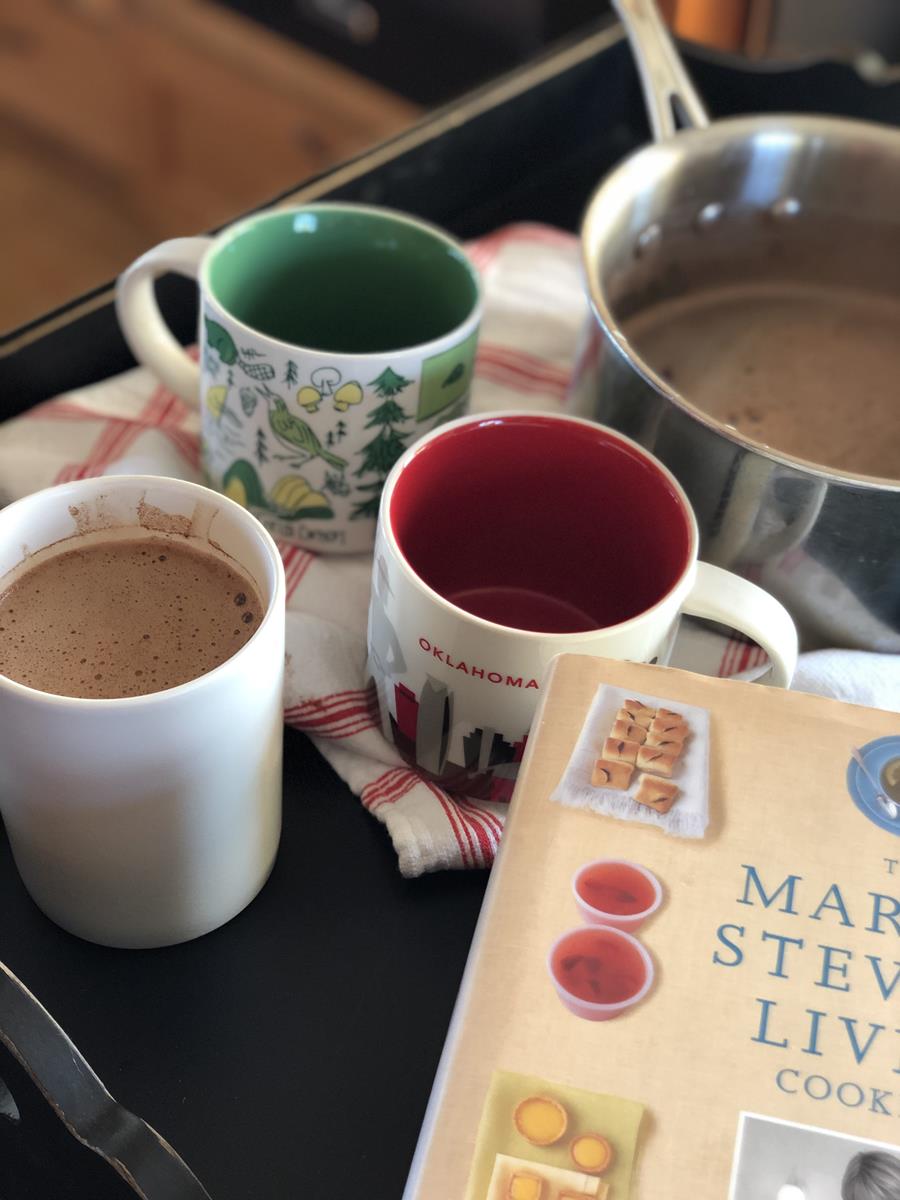 Martha Stewart Living Cookbook
A couple of weeks ago, on a Sunday afternoon, I was in the mood for some hot chocolate. Instead of the normal cup of hot chocolate, made from hot cocoa mix, I wanted something a little different.
I knew it would be a great time to try a recipe for hot chocolate that I had seen in The Martha Stewart Living Cookbook that I had.
The Martha Stewart Living Cookbook was published in 2000. It is a big cookbook that includes 1200 recipes.
It is a no-frills cookbook. It reminds me of a classic Betty Crocker Cookbook or The Joy of Cooking Cookbook. It has no pictures. It is simply recipes and directions.
I love a cookbook that is full of pictures. I like to see the food, but I also love a good classic cookbook that keeps it simple. The Martha Stewart Living Cookbook is exactly that.
I have noticed that many of my Martha Stewart Cookbooks, especially the older ones, are no longer published. That is the case with this one. You can't buy it new, but you might be able to find a used copy for a good price.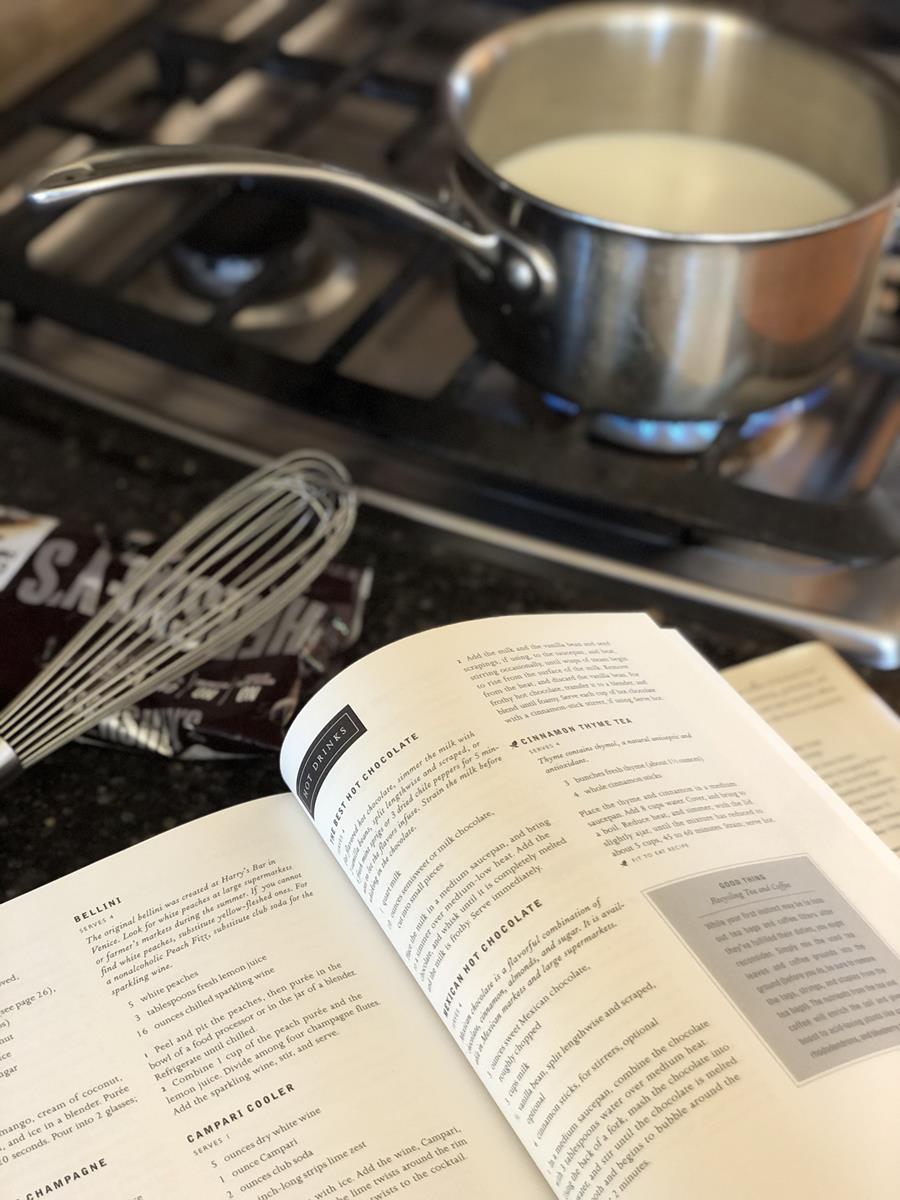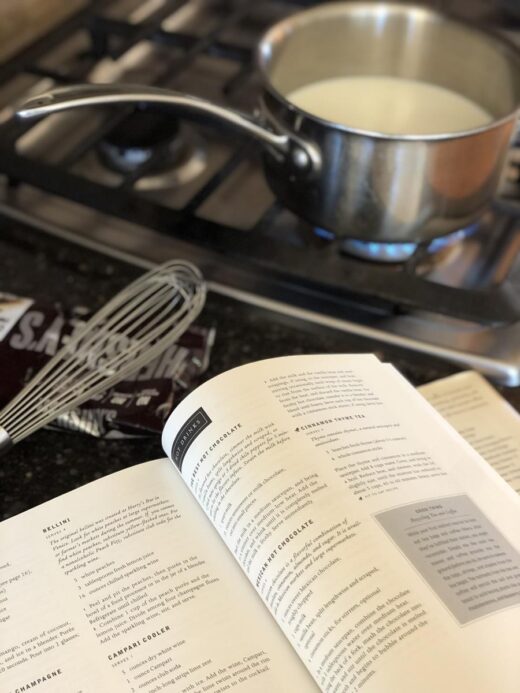 Two Ingredient Hot Chocolate
This hot chocolate recipe really does have just two ingredients. The fact that Martha Stewart's Hot Chocolate is quick and simple is the exact reason that I wanted to make it.
The two ingredients it calls for are:
That is all. One of the things that I love about this is that you can change up the chocolate for a different taste.
You can use semi-sweet chocolate, milk chocolate, or even dark chocolate. My daughter used a low sugar chocolate and it was delicious that way as well.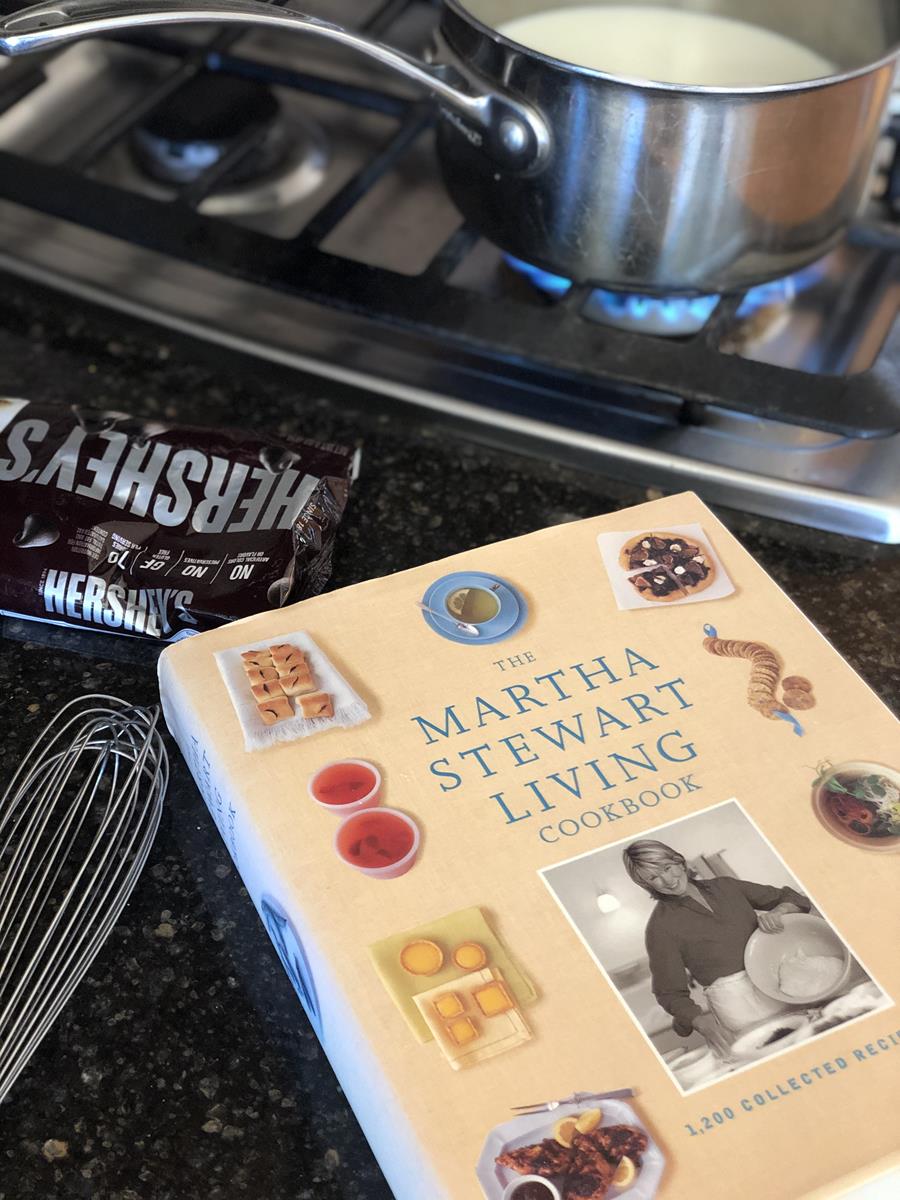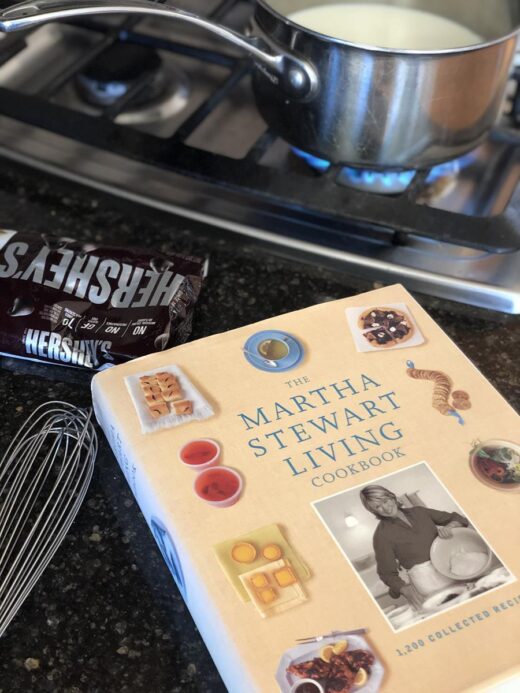 One of the best things about Martha Stewart's Two Ingredient Hot Chocolate is that you can make it any time. Milk and chocolate are two things that most people always have on hand.
You can have a rich and creamy hot chocolate any day of the week!
More Martha Stewart Recipes
For more Martha Stewart Recipes be sure to check out my year of Martha Stewart cooking challenge.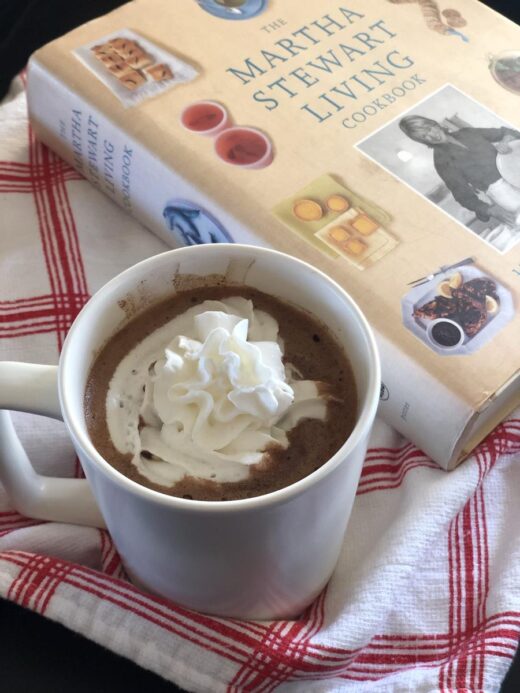 Yield: 4 servings
Martha Stewart's Hot Chocolate Recipe
Martha Stewart's Hot Chocolate is easy to make with two ingredients. It is rich, creamy, and delicious.
Ingredients
4 cups milk
10 ounces semi sweet or milk chocolate chips or chocolate cut into small pieces
Instructions
Pour milk into a saucepan and bring to a simmer over medium low heat.
Add the chocolate and whisk until melted.
Serve immediately.