Chocolate Baked Oatmeal will make oatmeal haters love oatmeal!
This baked oatmeal is a quick and easy breakfast. It makes a delicious breakfast for a special day or any day that you want to make breakfast special.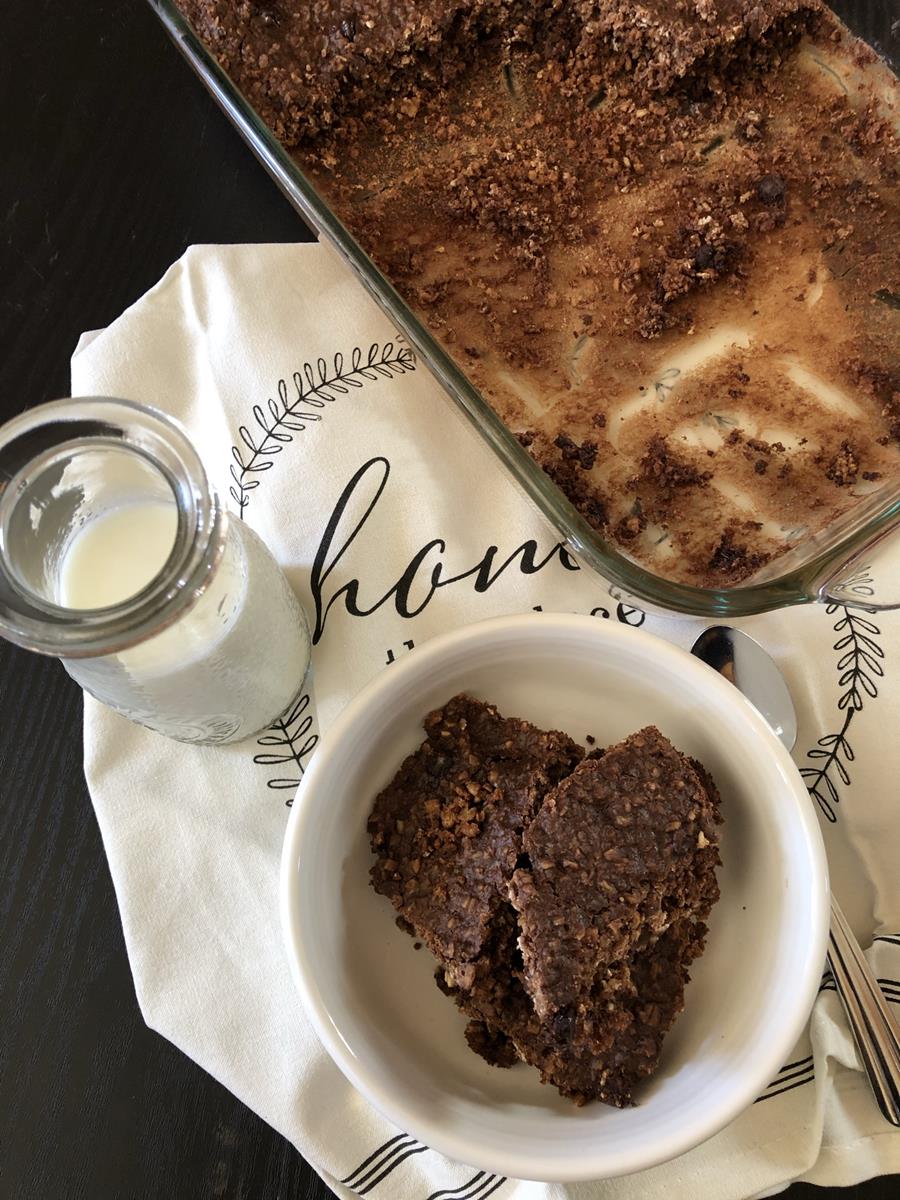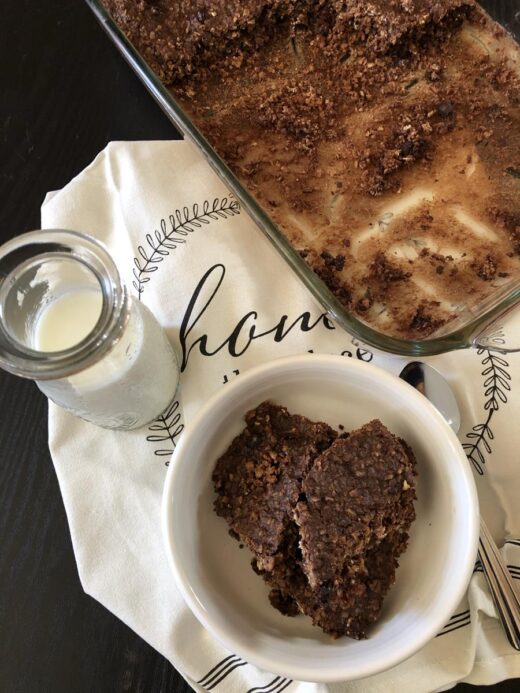 Baked Oatmeal
This baked oatmeal recipe is my son's favorite baked oatmeal. When I ask him what baked oatmeal he wants me to make my chocolate baked oatmeal is the one he almost always chooses.
This chocolate baked oatmeal is a little different than my other baked oatmeal recipes. It has an extra ingredient that gives it a little different flavor and texture than my other baked oatmeal recipes.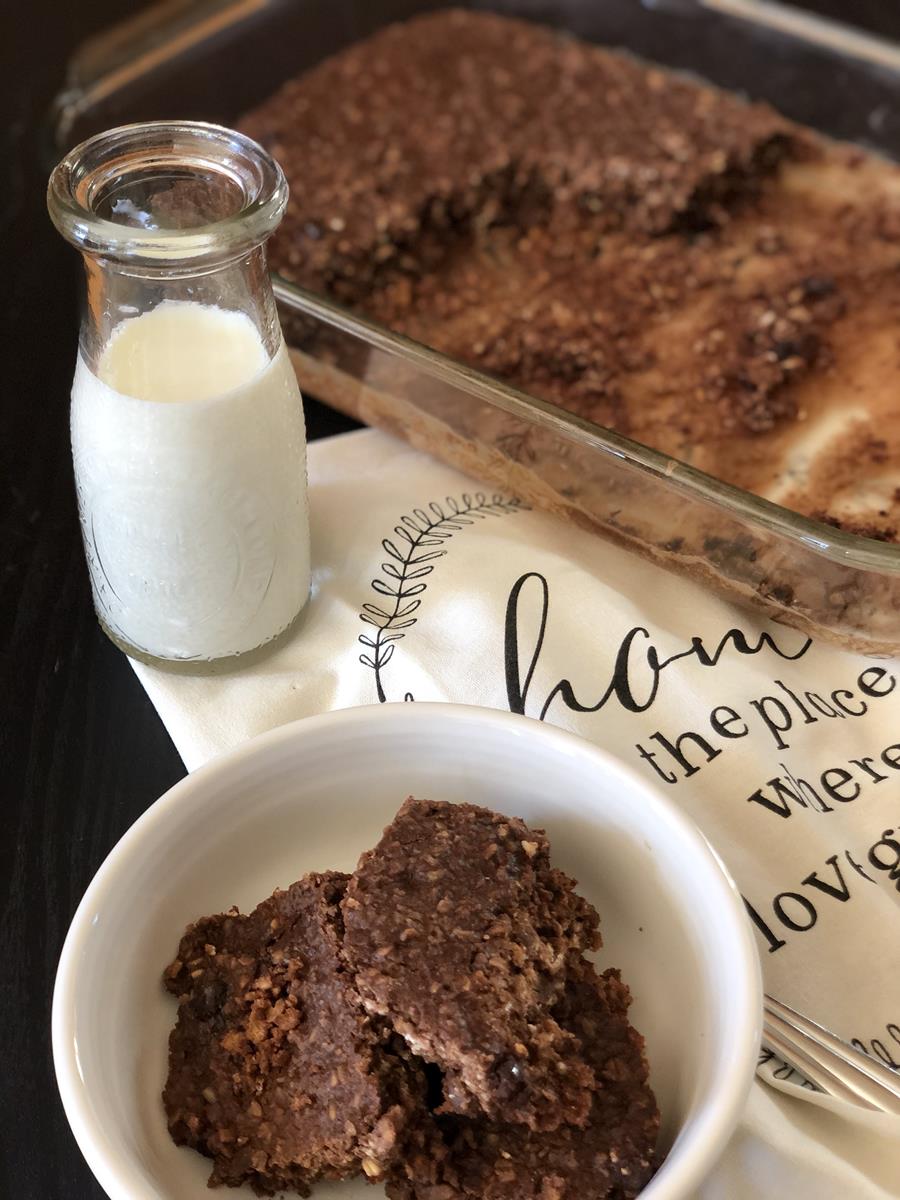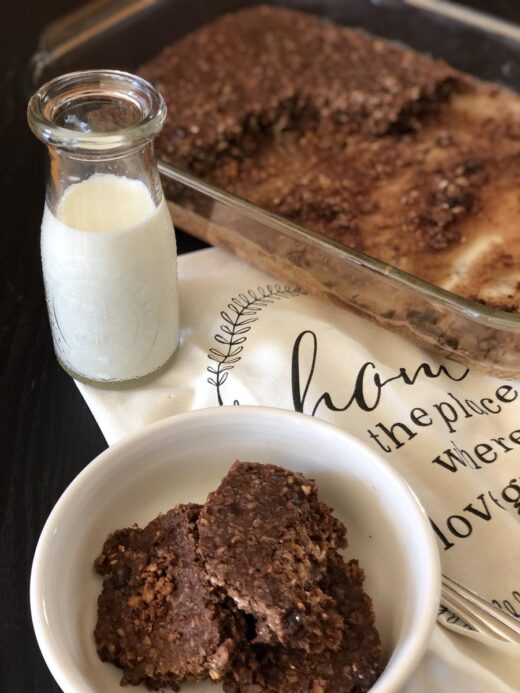 What ingredients do you need for chocolate baked oatmeal?
quick cooking or regular oats (use gluten free oats for a gf version)
brown sugar
milk
butter
eggs
baking powder
salt
vanilla
baking cocoa
cream cheese
chocolate chips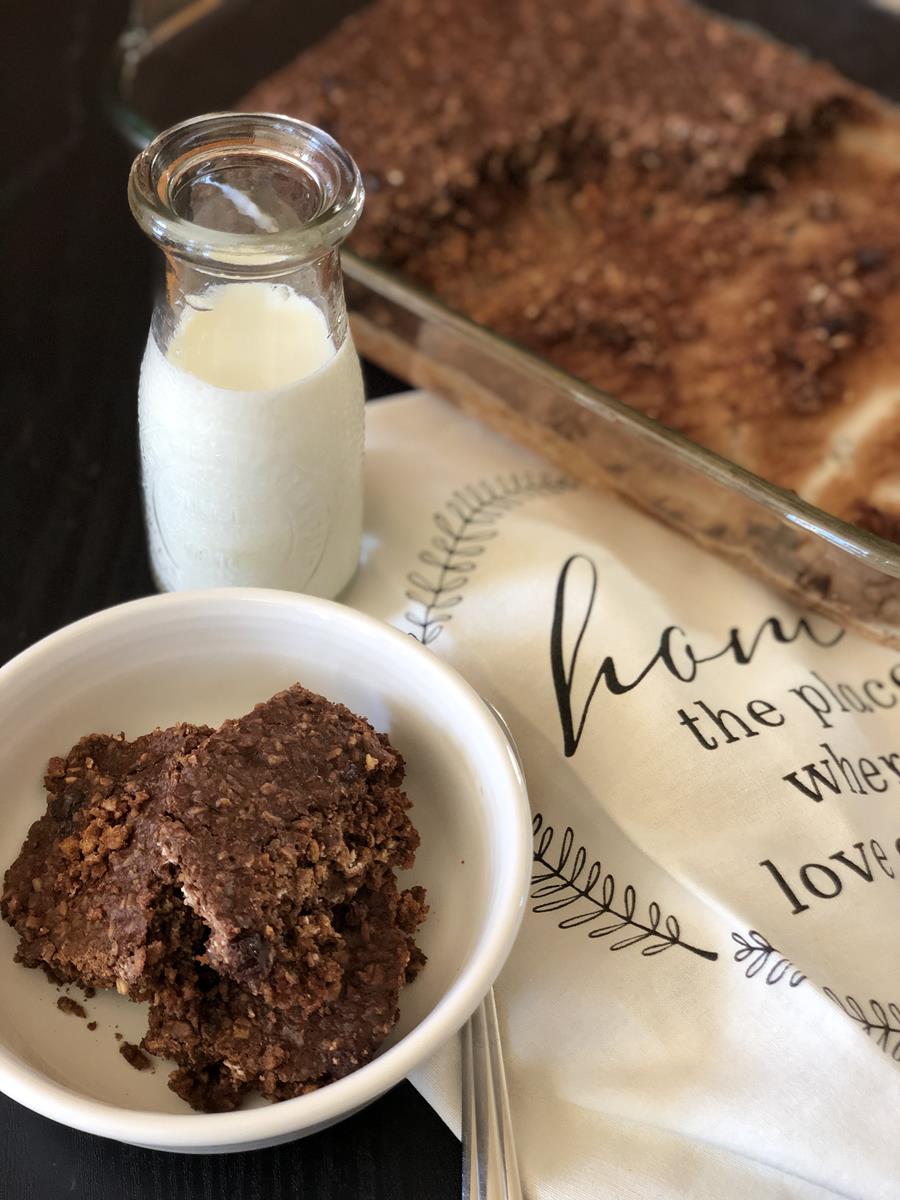 Can baked oatmeal be made ahead?
Yes, baked oatmeal is one of my favorite makes ahead breakfasts. I love to make several pans of baked oatmeal on the weekend. We eat it for breakfast one day and reheat the leftovers during the week.
It is a great way to make breakfast easy for your family.
Can you freeze baked oatmeal?
Yes baked oatmeal freezes great! Make it, bake it, let it cool, and freeze it.
You can make it in a 9×13 pan or divide it up and make it in smaller pans.
Baked oatmeal can even be made in muffin pans for an easy make ahead or freezer friendly breakfast.
Is baked oatmeal gluten free?
Baked oatmeal is gluten free if you use gluten free oats and read labels to be sure that all your ingredients are gluten free. (You can find more gluten free breakfast recipes and tips on GF Kitchen Adventures.)
Can I make baked oatmeal dairy free?
This recipe has cream cheese and milk in it, so it is not dairy free. You could use a dairy free cream cheese, but I am not sure how it would taste in this recipe.
In other baked oatmeal recipes you can use dairy free milk or even water in place of the milk. Yes, you can use water in place of milk in my baked oatmeal recipes.
Need more baked oatmeal recipes?
Yield: 10 servings
Double Chocolate Baked Oatmeal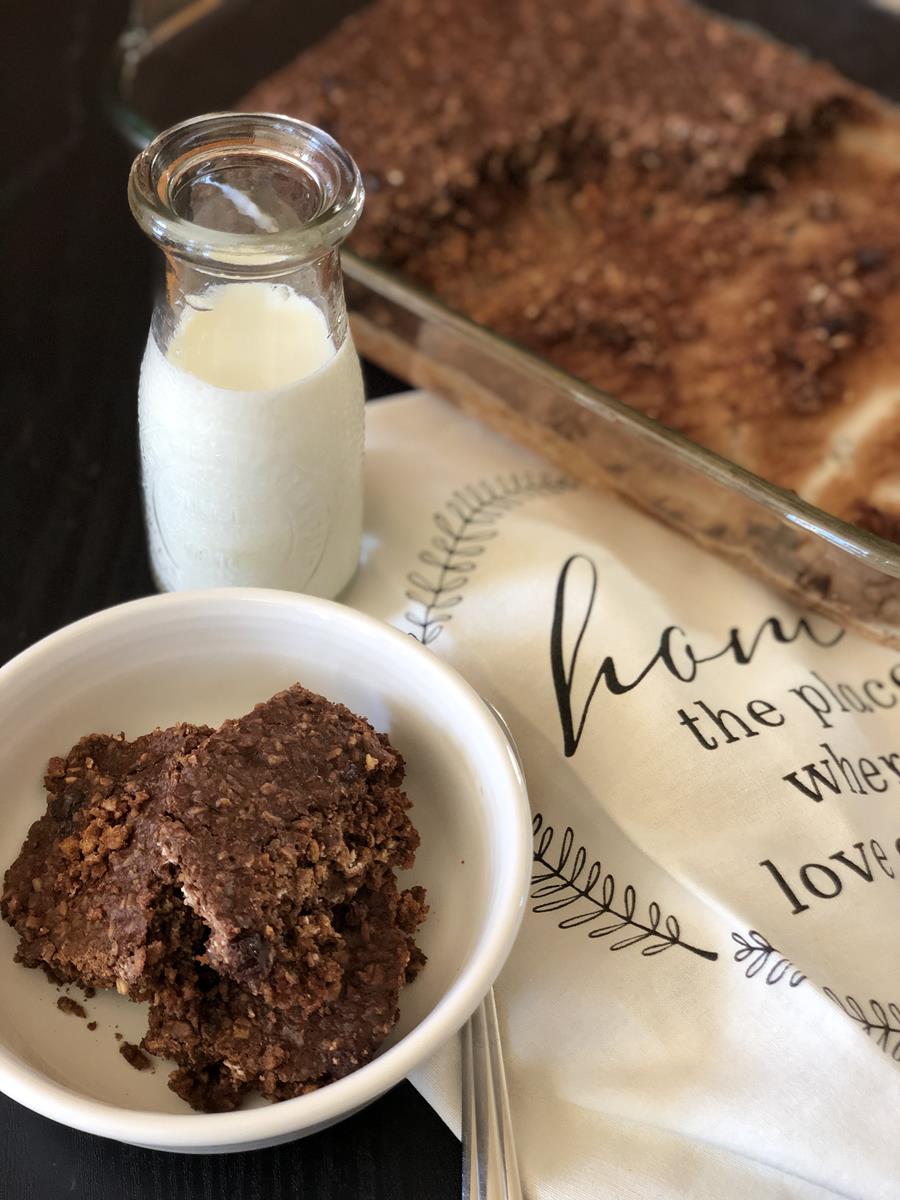 Double chocolate baked oatmeal will make oatmeal haters love oatmeal.
Ingredients
4 ½ cups quick cooking or regular oats (either one works or a mix of both)- (use gluten free oats for a gf version)
¾ cup brown sugar
1 ½ cups milk
2 tablespoons butter, melted
3 eggs
3 teaspoons baking powder
¾ teaspoon salt
2 teaspoons vanilla
¼ cup baking cocoa
4 ounces cream cheese, at room temperature
1 cup chocolate chips.
Instructions
In a large bowl, combine all ingredients. Mix well and place in a 9×13 pan.
Bake at 350 for 20-25 minutes.
Serve as is or with a little milk poured over top.
For more tips and ideas for baked oatmeal, please see my Baked Oatmeal Tips and Facts post.
Originally posted 2011. Updated January 2021.