Homemade refried beans are easy to make in a Dutch Oven.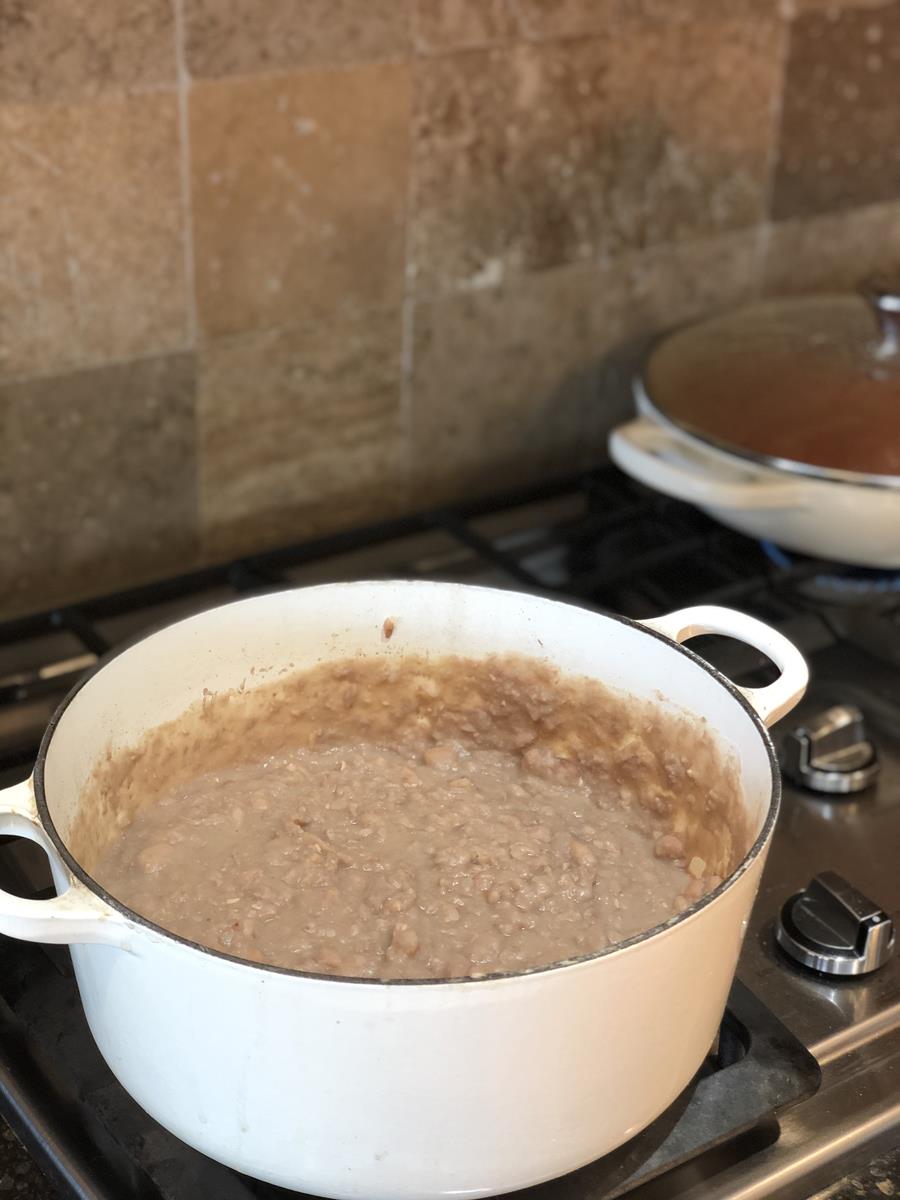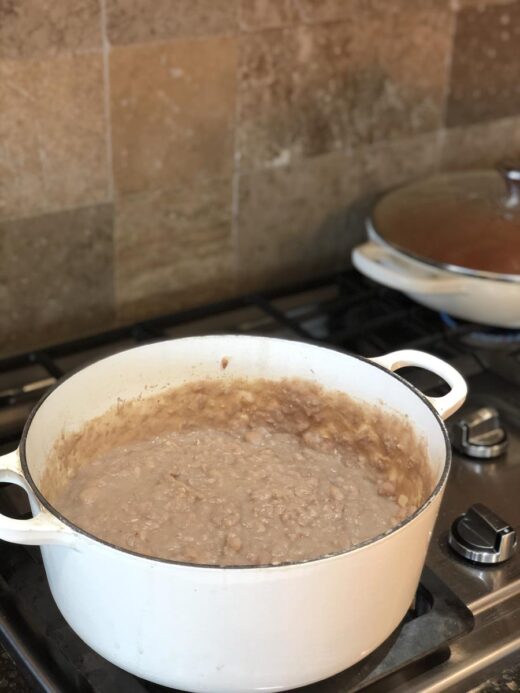 Homemade refried beans are not pretty, but they are so much better than the kind from a can.
Yes, I still keep canned refried beans on hand when I need them quickly, but homemade refried beans are the best!
I have been making homemade refried beans for years. Slow cooked refried beans are a favorite at our house. But refried beans are also easy to make using a Dutch oven.
In fact, the Dutch oven might be my favorite way to cook them.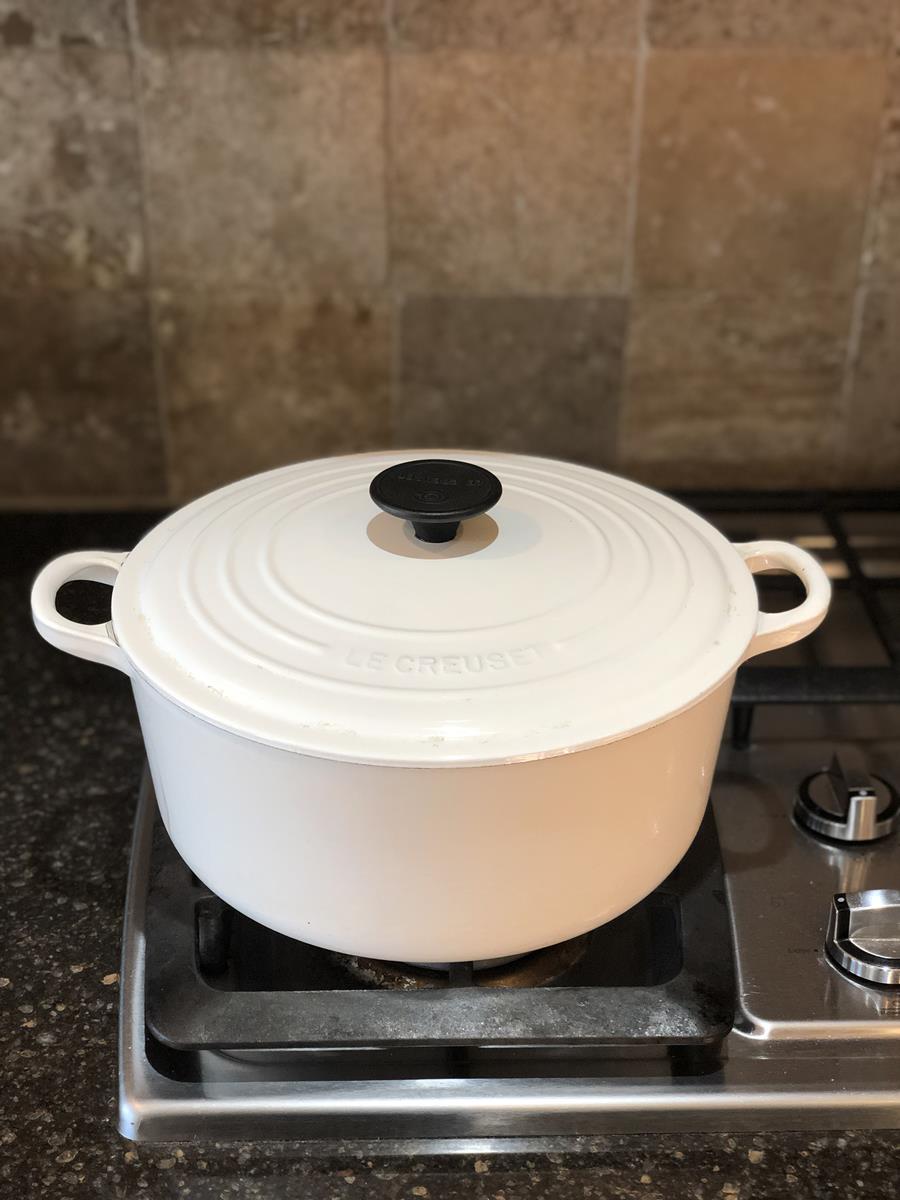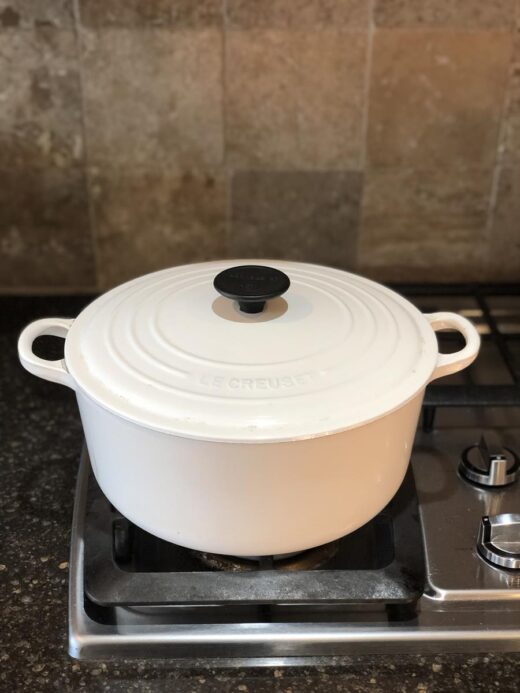 What is a Dutch oven?
A Dutch oven is a thick cooking pot with a lid that fits tightly. They are usually made out of seasoned cast iron or enameled cast iron.
Why should I use a Dutch oven?
A Dutch oven retains the heat and cooks evenly. It works great for soups, stews, roast, beans, and more.
Tips For Cooking Dried Beans
Should I soak the beans? Yes and no. You don't have to soak the beans, but soaking the beans does help them cook faster. I also like the texture better if I soak the beans first.
Do dried beans go bad? This is another yes and no answer. Many people say that dried beans never go bad if stored properly. And that may technically be the case, but old beans can be hard to cook. Have you ever cooked dried beans that never got soft? Or maybe they took hours longer to cook then they should have? That was probably because they were old beans.
Does soaking beans in salt water help soften the beans or make them less gassy? There are a lot of different opinions on this one. I think that it does help. I have been soaking my dried beans in salt water for years.
Ingredients Needed To Make Refried Beans in a Dutch Oven
Dutch oven
dried pinto beans
water
onion
garlic
cumin
chicken broth
jalepeno if you want spicy beans
Can I freeze refried beans?
Yes, refried beans freeze great. You can make extra to freeze or freeze any leftovers that you have.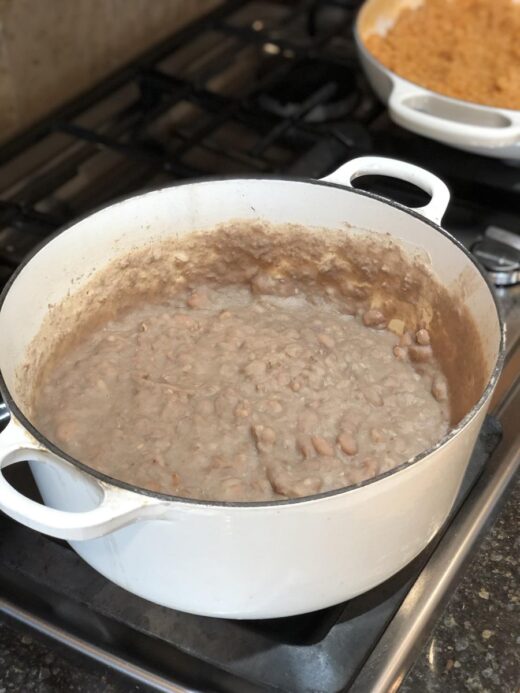 Yield: 10 servings
Dutch Oven Refried Beans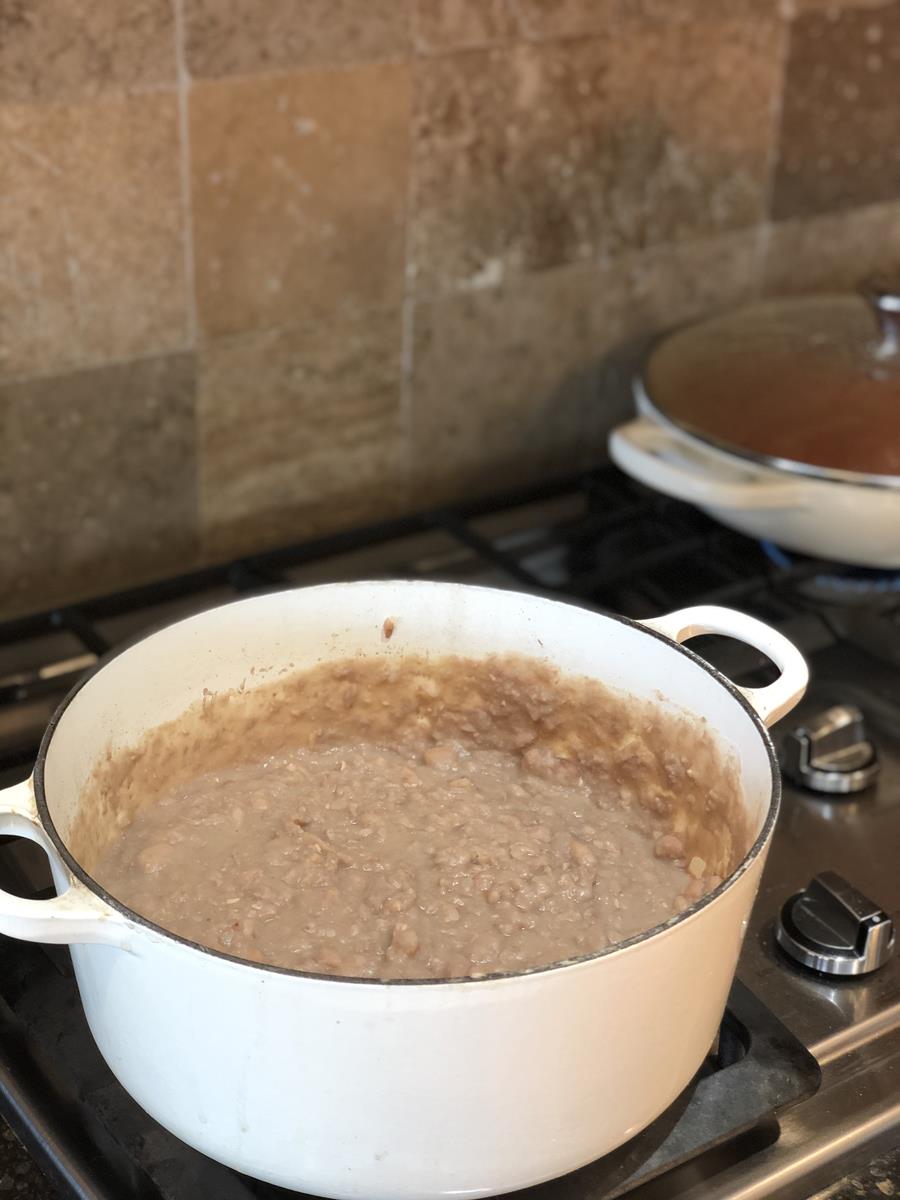 Homemade refried beans are easy to make in a Dutch Oven.
Cook Time
1 hour
30 minutes
Total Time
9 hours
40 minutes
Ingredients
3 cups dried pinto beans, soaked overnight see directions below
1 onion, peeled and diced
2 cloves garlic, minced
1 teaspoon cumin
5 cups water
2- 14.5 ounces cans chicken broth
1/2 jalapeno, seeded and chopped- optional if you like yours spicy
Instructions
Soak the beans overnight. Rinse and drain.
Place beans in a 5 or 6-quart dutch oven.
Add remaining ingredients and stir to combine.
Bring to a boil. Reduce heat to low ( simmer).
Cover and cook on low, stirring occasionally for 1 to 1 1/2 hours or until beans are tender.
Remove beans from liquid, saving 1 cup of liquid. Basically, drain the liquid off, but reserve 1 cup liquid.
Add 1/2 cup liquid back to beans and puree beans adding remaining liquid until desired consistency. You can use a blender or food processor to do it in batches. I like to use my immersion blender for this. If you like thick and chunky beans mash with a potato masher instead of a blender.
Use for tacos, burritos, or freeze in small containers for use at a later time.
Nutrition Information:
Yield:
10 servings
Serving Size:
1
Amount Per Serving:
Calories:

85
Total Fat:

1g
Saturated Fat:

0g
Trans Fat:

0g
Unsaturated Fat:

0g
Cholesterol:

2mg
Sodium:

341mg
Carbohydrates:

15g
Fiber:

5g
Sugar:

1g
Protein:

5g
Recipes For Using Refried Beans