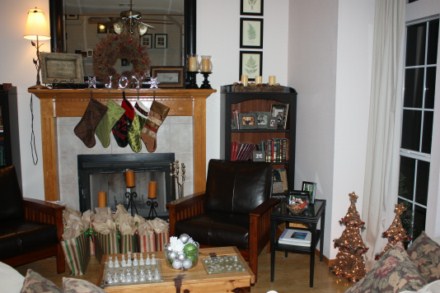 I wanted to take the time to wish everyone a Merry Christmas!
Thank you for taking the time to come here everyday and follow my kitchen adventures. I hope you all have a great time with your family and friends. Please take time to slow down, relax, enjoy your family, and create memories.
I also want to let you know that I am taking the next few days off. I need to step back and spend some time with my family and friends. We have family gatherings, good food, and some fun planned over the next few days.
I also will not be around much next week, I have some fun posts planned that I did ahead of time, so I will not be totally gone, but if I do not answer your questions and emails right away, it is because I am hoping to unplug from the internet world for a few days and spend some time relaxing with my family. My husband has a few days off and we plan to take advantage of the time together as a family.
I think some sleeping in, relaxing, curling up with a good book, and maybe a few fun movies are in order. I hope you are able to do some of the same.
Wishing you a very Merry Christmas!!