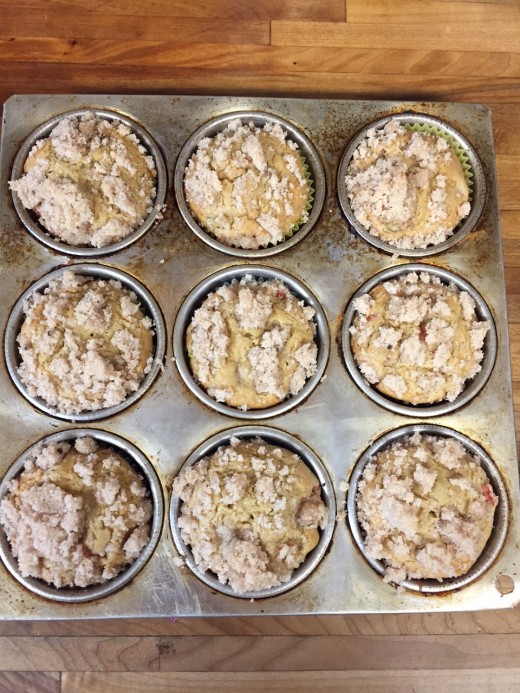 Spring at my parent's house means rhubarb season. And rhubarb season means all kinds of cooking and baking with rhubarb.
Last week when I visited my parents and realized that their rhubarb was ready to be picked, I knew I needed to do some baking with it.
Rhubarb is one of those things that many people have never had. It is more of an old fashioned type vegetable that not very many people grow.
And yes according to my research rhubarb is a vegetable although most people think of it as a fruit since it is often cooked like fruit would be cooked.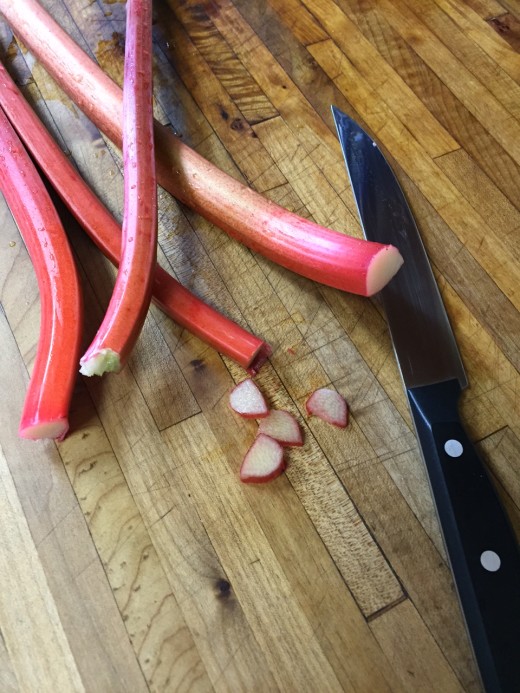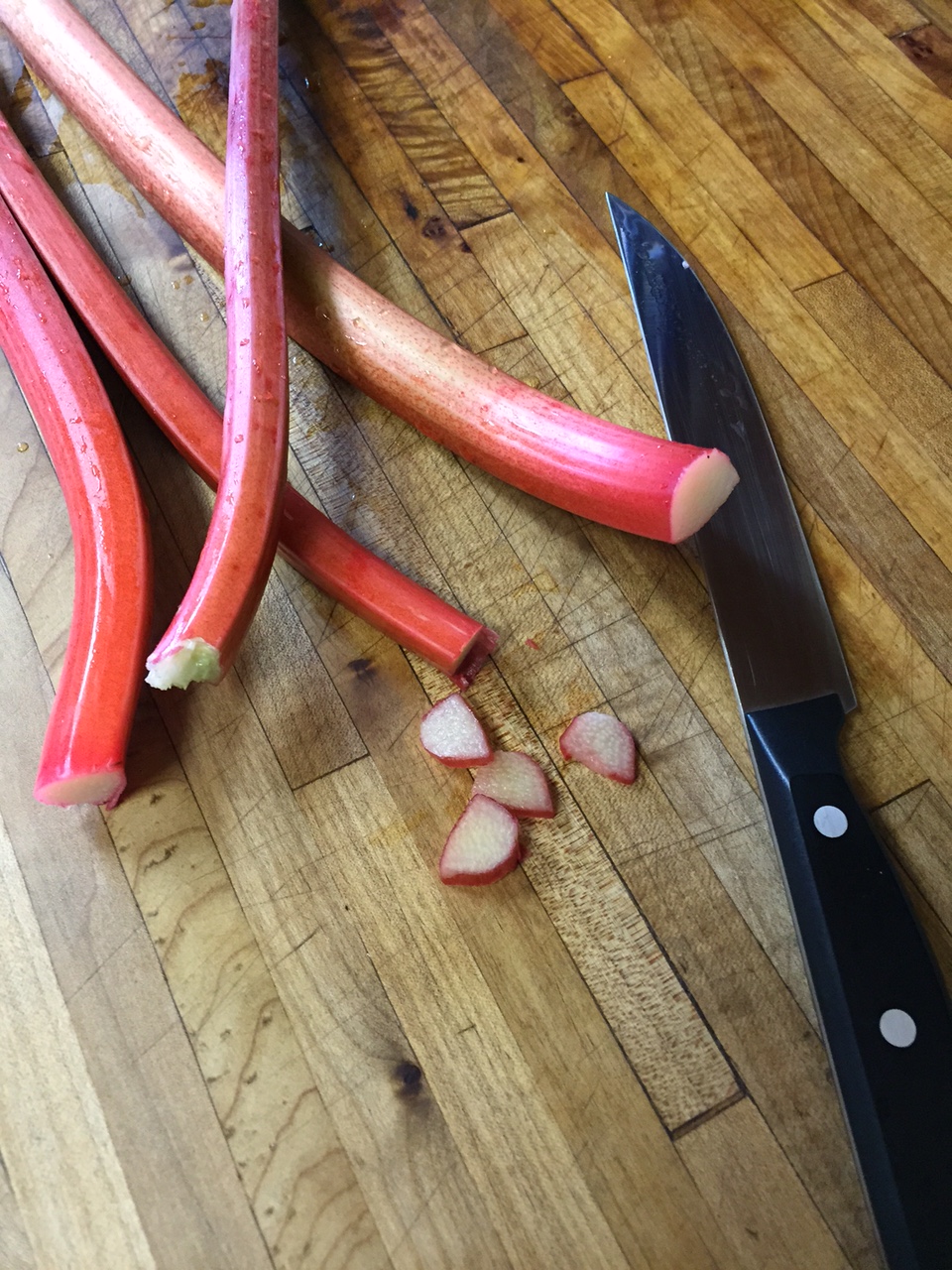 Growing up my mom made all kinds of things with rhubarb. Cakes, pies, jams, sauces, and more. She still makes all kinds of things and during the spring gives rhubarb away to almost anyone she knows that wants some.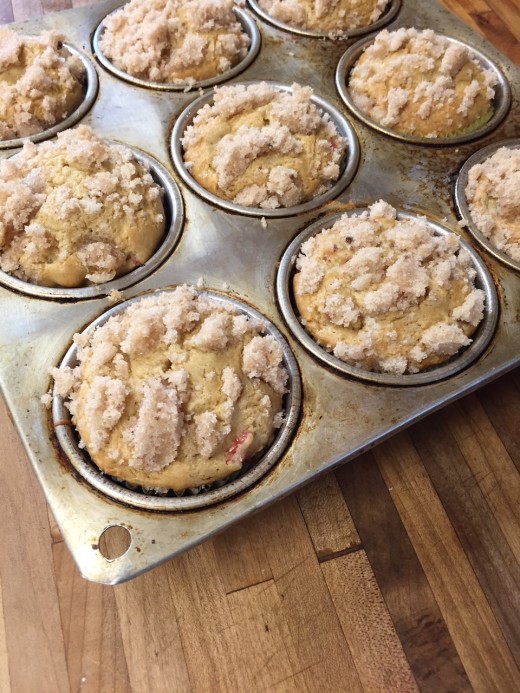 My mom has a rhubarb cake recipe that our family loves and we decided to turn it into a muffin while I was visiting.
It worked perfectly as muffins. And I apologize for the photos. I did not take my camera with me, only my phone, so these photos were taken on my iphone, in my parents kitchen, which is not the best for lighting.
These were so good. Perfect for a breakfast treat!
I told my dad that if you want to eat cake for breakfast you just turn it into a muffin!
Now that is not exactly true, these are pretty sweet for breakfast. These are definitely more of a cake like sweet muffin, but they are similar to a coffee cake, so they do make a good addition to breakfast for a special treat.
If you have never had rhubarb these muffins are a great way to try it. And if you have a rhubarb patch in your garden these muffins are a great recipe to use some of it up.
How many of you have had rhubarb? And is there anyone that grows it? I would love to hear your thoughts on rhurbarb.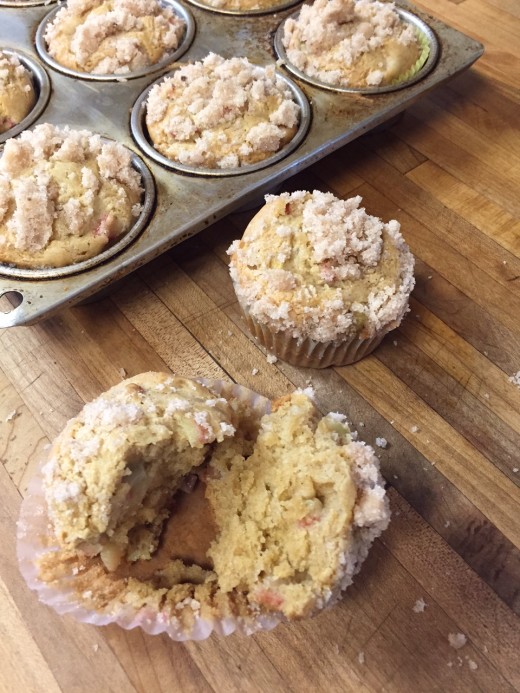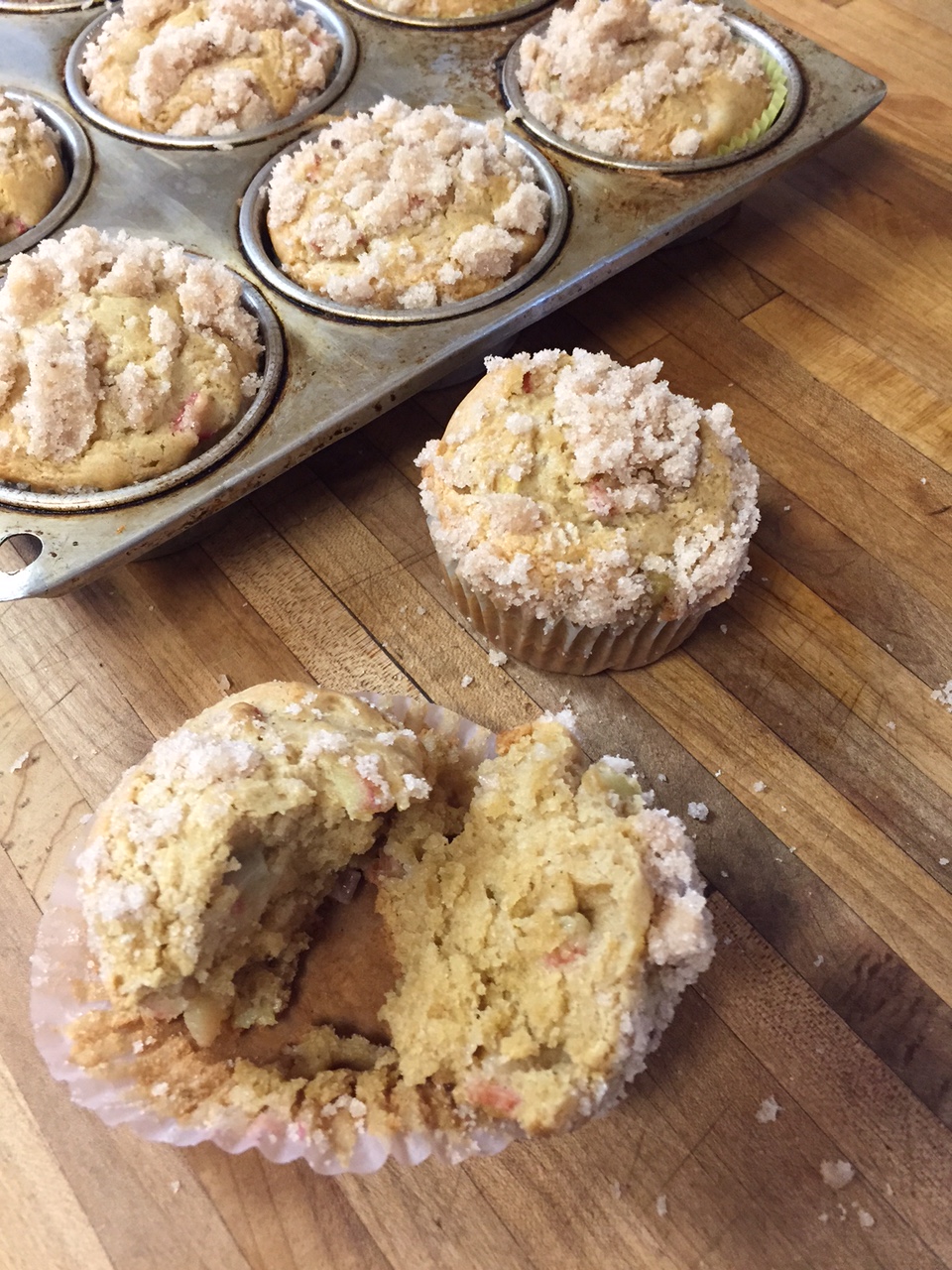 Rhubarb Muffins

A delicious muffin perfect for spring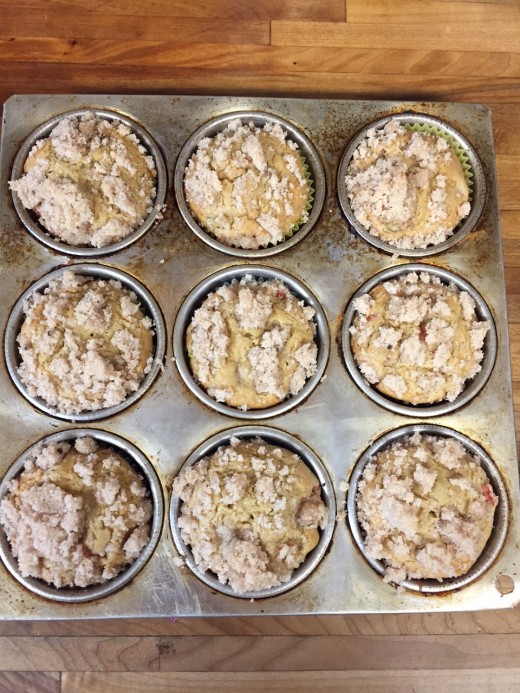 Preparation Time:10 Minutes
Cook time:18 Minutes
Total time:28 Minutes
15 muffins
Ingredients:
2 ½ cups flour or gluten free flour blend ( I used Bob's Red Mill 1 to 1)

1 teaspoon baking soda

1 teaspoon salt

1 ½ cups brown sugar

1 egg

2/3 cup oil

1 cup buttermilk or sour milk

1 teaspoon vanilla

2 cups rhubarb
Topping
1/2 cup sugar

1 tablespoon butter, melted

1/2 teaspoon cinnamon
Instructions:

1. In a bowl combine flour, baking soda, salt, and sugar.
2. Add egg, oil, buttermilk, and vanilla. Mix together using a wooden spoon. Do not use a mixer for this.
3. Stir in rhubarb.
4. Scoop into a muffin tin that has been greased or lined with muffin liners.
5. In a small bowl combine topping ingredients. Sprinkle evenly over muffins.
6. Bake at 350 for 18-20 minutes or until a toothpick inserted into the muffin comes out clean.