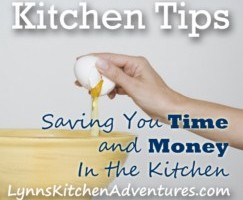 Anyone know what Oleo is?
I am guessing that some of you, if not many of you, know exactly what oleo is. But as I have been going through some of my older cookbooks, I realized that there are some ingredients that are unusual and may turn people off from trying older recipes. I don't want that to happen.
One of my goals for sharing my older cookbooks is to encourage people to start using some of the older, more vintage recipes because they are simple and classic. They get back to the basics that many of us love. I don't want people to get discouraged with older recipes just because they call for unusual ingredients.
Some of the ingredients in older recipes are odd. I will admit that. Some of them are things that we don't want to use. But many of them have just changed names and can easily be replaced with modern day ingredients.
An example of this is oleo. Quite a few of you probably know what oleo is, but I am guessing that some of you may not know exactly what it is.
If you look through old cookbooks or your grandmothers recipe box, you will probably find a lot of recipes that call for oleo. Or your mom or grandma may still occasionally say oleo as an ingredient when talking about a recipe.
So what is oleo exactly?
Most of the time you can look at a recipe and realize that oleo is the fat in the recipe. But did you know though that oleo is simply margarine?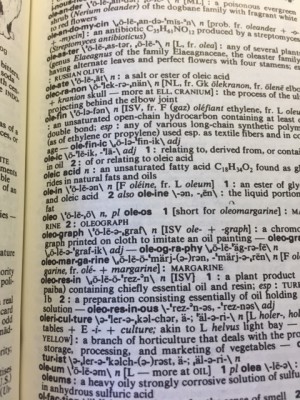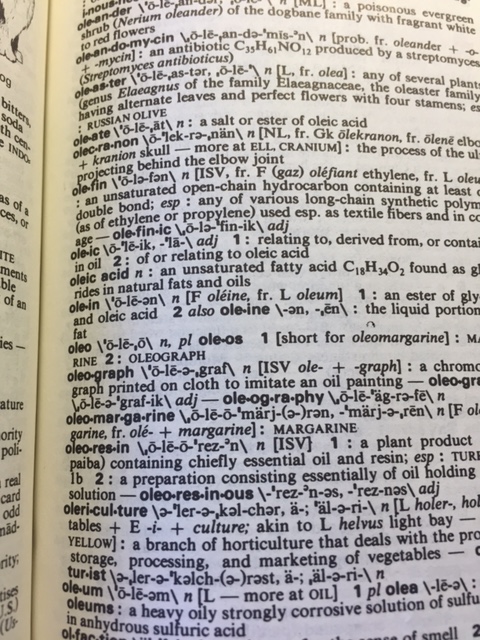 To get an exact definition for oleo I pulled a Websters Dictionary off the shelf.
Please tell me that someone else still uses the old fashioned real type of dictionary? Being homeschoolers, I will admit that we have a shelf full of different types of dictionaries. Old dictionaries. New dictionaries. And ones by different publishers. Sometimes I find it much easier to do it the old fashioned way and look up a quick word in a dictionary instead or weeding through all the links that google gives me. This time was one of them.
So for an exact definition, according to my 1979 Websters dictionary, oleo is margarine, which is also known as oleomargarine.
Yes, it the same thing as regular old margarine.
The original name for margarine was oleomargarine. It used to be called just oleo. Then at some point, it changed to just being called margarine. The popularity of oleo/margarine grew during war time because of the shortage of butter.
See oleo is not that odd of an ingredient after all.
Well let me restate that. Oleo is not that uncommon of an ingredient. It is still a bit of an odd ingredient.
I will admit I am a butter person. I prefer the real thing over the fake one.
However, I grew up eating margarine. It was cheaper than butter and what we could afford to buy. Yes, I guess at times we could have bought real butter, but then we would have done without other important things to make up for the extra cost. So, I totally understand why my mom bought it. Plus, it was promoted as the healthy thing back in the 70's and 80's. I think many of use grew up eating it.
I truly get why people buy margarine and I will not judge you for it. Seriously I understand the struggle of why people buy it. But I will admit that I love my butter and am very thankful that I have room in my grocery budget for it.
So back to the oleo.
If you see oleo is a recipe it just means margarine. And here is the thing. I never use margarine, so when a recipe calls for oleo, or even margarine, I just use the real thing. I have never had a problem with it.
In all the old recipes that I have tried from cookbooks and from my grandma, butter has always worked in place of the oleo.
So, when you see a recipe that calls for oleo, don't be afraid to try it. Just use butter or margarine in place of it because it is the same thing.
Now I am curious how many of you knew what oleo was?