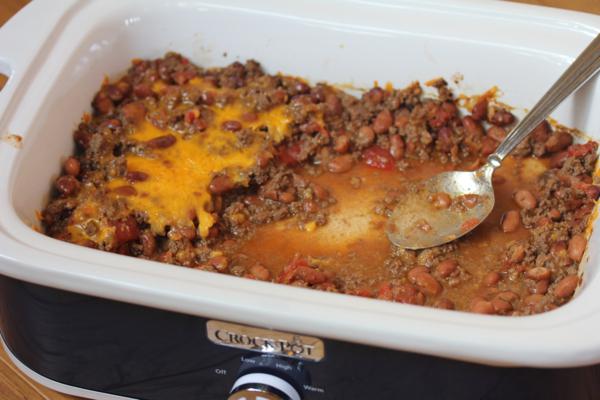 It has been awhile since I shared a new recipe with you and I have missed it. The holidays were great, but I am ready to get back to a more normal routine and schedule.
The first recipe of the new year that I am sharing is a very easy recipe that uses basic ingredients. I love recipes like that! It is a great way to start the new year.
Last week when I asked the question about my Cooking Through My Collection Series you all said that you would love more easy and basic recipes. I was so glad to hear that because I have been feeling the need to get back to the easy and simple. Not just for my cookbook series, but for cooking and kitchen life in general.
Most of the recipes that I share here are pretty basic and simple, so not much will change, but I do hope to share more simple and easy dinners. Because I think dinner time is a struggle for all of us.
I also hope to share more recipes that contain just a few ingredients. Recipes that are simple and call for 5 or less ingredients.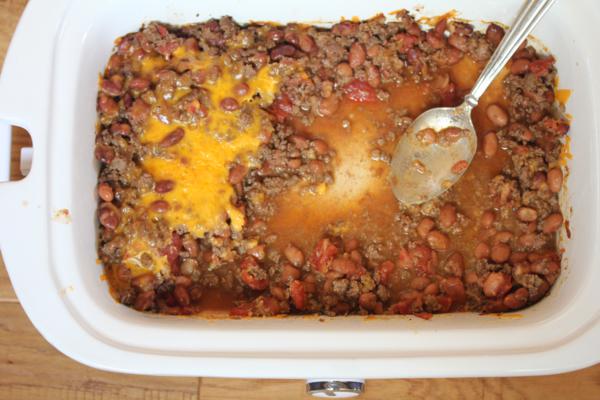 This recipe for Crock Pot Beef and Bean Casserole is very basic. It fits in the five ingredients or less category and they are all pantry staples. And it is a 5 ingredient or less slower cooker recipe, which makes it even easier.
This recipe is based on the Mexican Beef and Beans Casserole that I have been making for years. That basic recipe works great in the oven or the crock pot, but recently I needed to change it up because I was out of tomato sauce.
I decided to add diced tomatoes instead. And then used taco seasoning for the seasoning part. If you like it a little more spicy, just add in some chili powder too. Of course that would mean it was not longer 5 ingredients or less, but who is counting. 🙂
I like to make this recipe in the crock pot because it only takes a couple of hours. I love cook all day in the crock pot type recipes, but sometimes you just need a recipe that cooks a little faster. This is perfect for those days.
The other great thing about this is that it is gluten free as long as your taco seasoning is gluten free. So this is perfect for those that need an simple gluten free dinner that can be made in the crock pot.
I used my casserole crock pot for this, but a regular crock pot works just as well.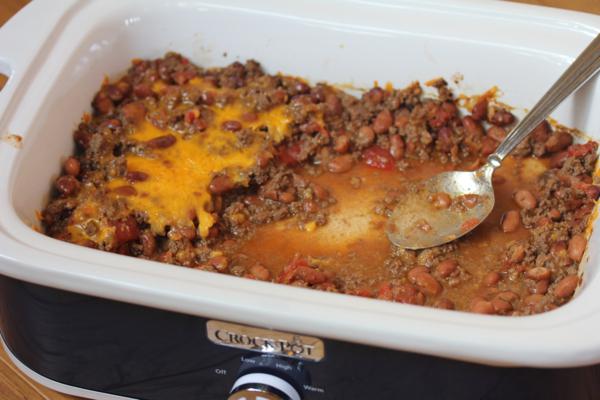 Crock Pot Beef and Bean Casserole Recipe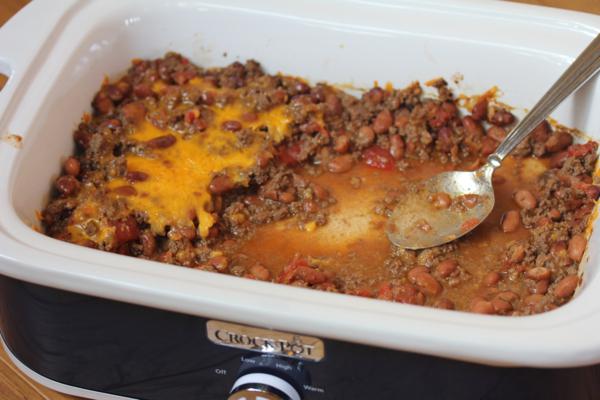 Ingredients
1 pound




ground beef

2 cans




pinto beans, rinsed and drained

1- 14 ounce can




diced tomatoes

1 package


taco seasoning- I used homemade taco seasoning

1 cup




shredded cheddar cheese
Cooking Directions
Cook ground beef in skillet until brown and cooked completely. Drain off any fat.
Mix together cooked ground beef, beans, tomatoes, and taco seasoning.
Place mixture in crock pot.
Cook on low for 3 hrs.
Sprinkle with cheese the last 30 minutes or so of cooking.