Gluten free baking can be a challenge. There is so much more that can, and often does, go wrong.
So much of what I did before going gluten free, no longer works with gluten free baking. I have had to figure out new things and find what works and does not work with the gluten free flours.
One of the things that I have found really makes a difference with gluten free baking is the pan.
I used to use stoneware, regular cake pans, and air bake type pans for baking, but I have found that with gluten free baking they do not work as well.
The main problem that I seem to have with gluten free baking is the texture and spreading. My gluten free cookies often become one giant cookie because they spread during baking. My cakes often don't get quite done in the center, yet the edges will be very done.
I have found though that changing the pan I use can really make a big difference.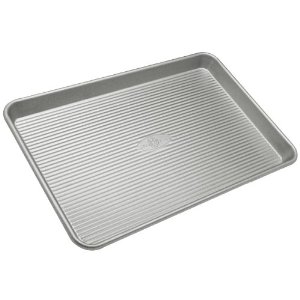 I have found that smooth pans do not work as well as the pans with ridges
on them do. If the pan has ridges on the bottom the air and heat circulate better. This gives you a more even heat and more even cooking.
The ridges also seem to keep things from spreading. They act like a mini barrier that stops the cookies from spreading so much.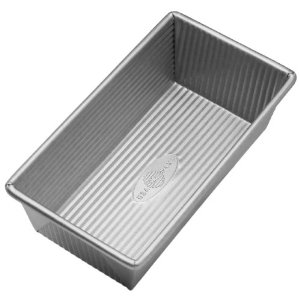 In regular baking this might not make as much of a difference, but I have found that in gluten free baking it makes a huge difference. I have not had nearly the trouble with my cookies spreading since I started using these pans and my cakes and other items seem to cook more evenly.
I would love to hear your thoughts on this. Have you noticed that certain pans work much better for gluten free baking than other types of pans do?