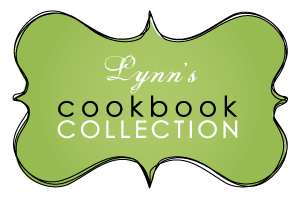 I love Paula Deen recipes. I first learned about Paula Deen from watching her on the food network. I instantly loved her down home southern style food. Now, not all of her food is southern style, but most of her recipes definitely have a southern feel to them.
I grew up in Oregon, which is far from the south. Yes, we ate good home cooked meals, but most of the food we ate was nothing like southern food. My husband on the other hand grew up in Oklahoma, which definitely has more of a southern style to its food. Paula Deen made me realize how easy southern style food was to make. It made me realize that I could cook some of my husband's favorite foods.
The first Paula Deen cookbooks I bought were The Lady & Sons Savannah Country Cookbook
and The Lady & Sons, Too. I bought them as a set called The Lady & Sons Savannah Country Cookbook Collection, but you can also buy them individually.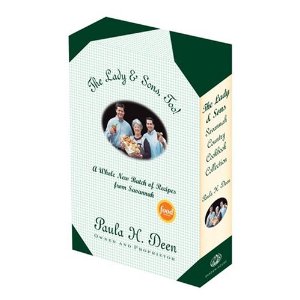 The Cookbook Content
I like the fact that there is such a wide range of recipes in these books. There are recipes for tomato pie, corn casserole, pecan clusters, all kind of cakes and cookies, and even some seafood and fish recipes.
The chapters are divided into basic cookbook chapters like appetizers, soups and salads, main course, breads, desserts, etc.
Both cookbooks have several pages of cooking tips which would be helpful especially for a beginner cook.
These cookbooks remind a lot of a church cookbook or the small town cookbooks that many ladies groups have put together as fundraisers. They have the comfort food or potluck type food feel to them.
Who Would Enjoy These Cookbooks
I think these would be great for someone that is not familiar with southern style food.
These are a great introduction to southern cooking.
I also think that if you do a lot of potluck, church dinner, or family style type meals you would enjoy many of these recipes.
What I Like
The recipes are for basic everyday food.
The ingredients used in the recipes are ones that the majority of people will have in their kitchen, even if you don't live in the south.
These cookbooks are full of recipes for down home, family style, comfort food.
Many of the recipes and chapters have a few sentences describing where the recipe came from. I like this because I find the background behind recipes interesting.
The desserts in these books are my favorite. I think the books are worth it just for the chapters on desserts.
What I Dislike
The recipes are not always the healthiest. Yes, Paula Deen loves her butter. Even the vegetables in the books are loaded with high fat ingredients. I know that is true southern style food, but I still wish she had included a few more healthy ingredients.
There are no pictures in these cookbooks, not a one. Usually pictures are a must for me in cookbooks, but since this cookbook is set up in the church cookbook style, it works.
A few of the recipes do contain things that I do not have or would never make, like collard greens or okra fritters, but I may just be showing my northern roots here. I have learned most southerners grew up eating some sort of greens and/or okra.
Many of these recipes can now be found online if you look for them. However, I prefer them in book format.
Do you own any of Paula's Cookbooks? If so, what is your favorite Paula recipe?
This post linked to Works For Me Wednesdays.