Peanut Butter Banana Baked Oatmeal combines two favorite flavors into one delicious baked oatmeal recipe.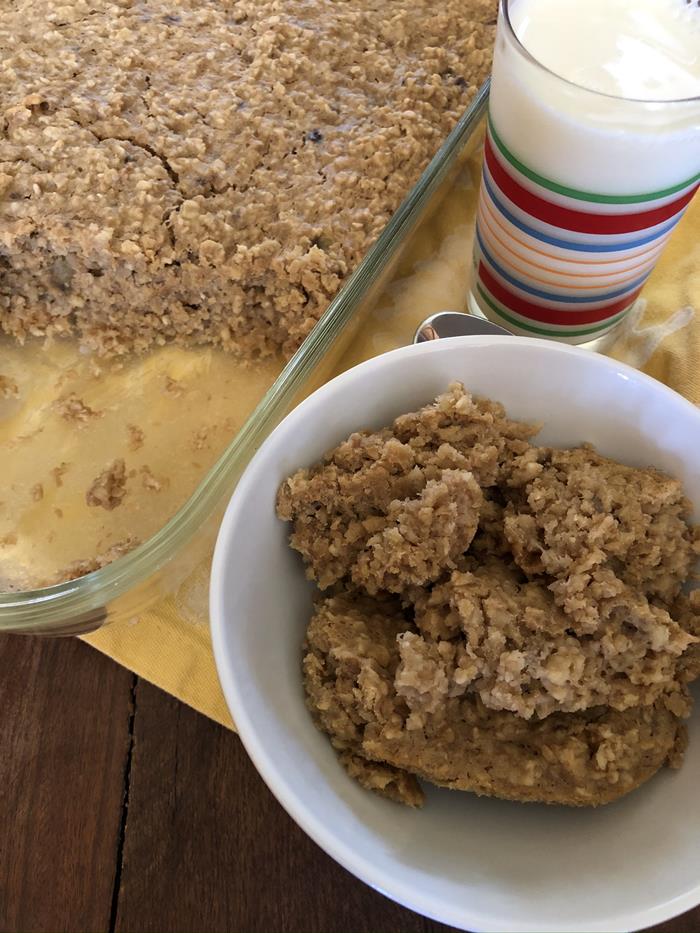 Baked Oatmeal
It is no secret that my family loves baked oatmeal. I have shared many different baked oatmeal recipes over the last twelve years.
I am constantly changing up baked oatmeal to make different versions. Today I have a new version for you. It is a peanut butter banana version of baked oatmeal.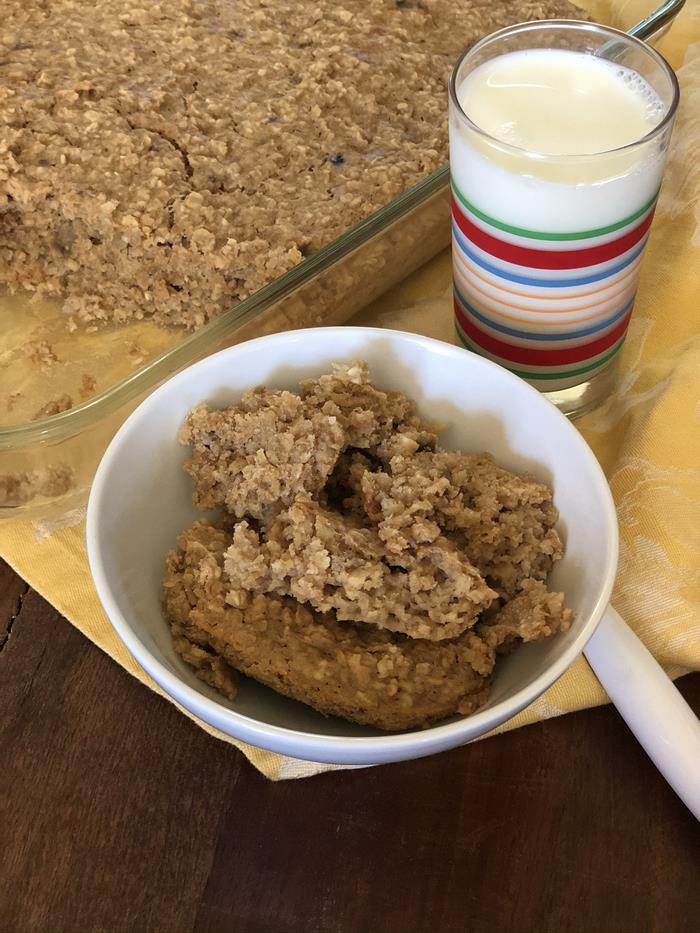 What Is Baked Oatmeal?
Baked oatmeal is a cross between a bowl of oatmeal and a dessert. The texture is totally different than a regular bowl of oatmeal.
Baked oatmeal has turned many oatmeal haters into people that loved oatmeal.
What Is In Baked Oatmeal?
Baked oatmeal contains oats, sugar, milk, butter, eggs, baking powder, salt vanilla, and add-ins like bananas, peanut butter, or chocolate chips.
My family likes the texture of quick oats in baked oatmeal, but you can use old fashioned oats. It will give it a slightly different texture, but it will work.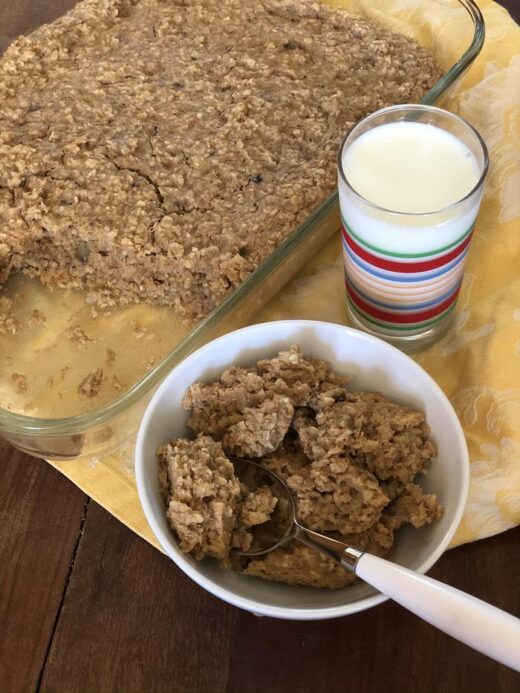 Is Bake Oatmeal Gluten Free or Dairy Free?
Baked oatmeal is not usually gluten free or dairy free, but it can easily be made gluten and dairy free.
For gluten free baked oatmeal you need to use gluten free oats. You also need to read labels to be sure that the rest of your ingredients are gluten free.
My daughter eats mainly dairy free and I make dairy free baked oatmeal all the time. You can use coconut oil or a butter substitute in place of the butter and coconut milk or another milk substitute in place of the milk. Be sure to also make sure any add-ins like chocolate chips are dairy free.
Can I Freeze Baked Oatmeal?
Yes, baked oatmeal freezes great. Make as directed. Cool completely and freeze. Reheat and serve.
It can also be made ahead, refrigerated, and reheated as needed during the week. It will last several days in the refrigerator.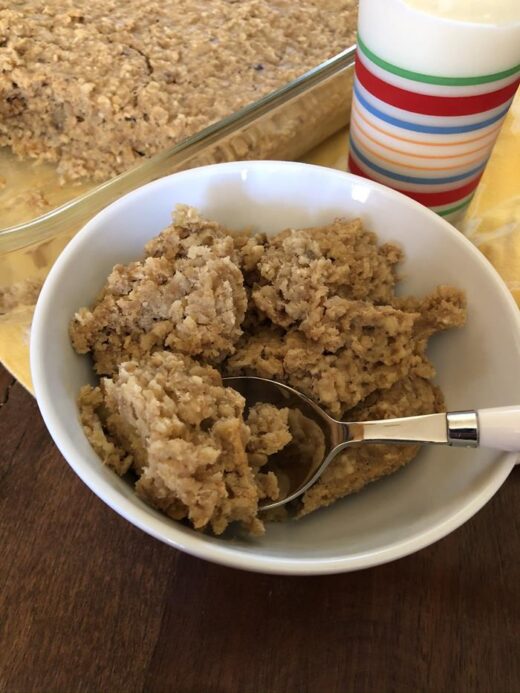 Yield: 6 servings
Peanut Butter Banana Baked Oatmeal
Peanut Butter Banana Baked Oatmeal is a quick and easy breakfast your family is sure to love!
Ingredients
3 cups quick cooking oats- for gluten free version use gluten free oats
1/2 cup brown sugar
1 cup milk
2 tablespoons butter, melted
2 eggs
2 teaspoons baking powder
3/4 teaspoon salt
2 teaspoons vanilla
3/4 cup mashed banana or about 3 bananas
1/2 cup peanut butter
Instructions
In a large bowl mix all ingredients together.
Stir until well combined.
Spread in a greased 9×13 pan.
Bake at 350 for 20-25 minutes.
If you like it a little crunchy on top cook for a few minutes longer.
serve with warm milk poured over the top.
Enjoy!
Notes
If you cannot have peanut butter you can use another nut butter or a peanut butter substitute like Wow Butter or Sunbutter.