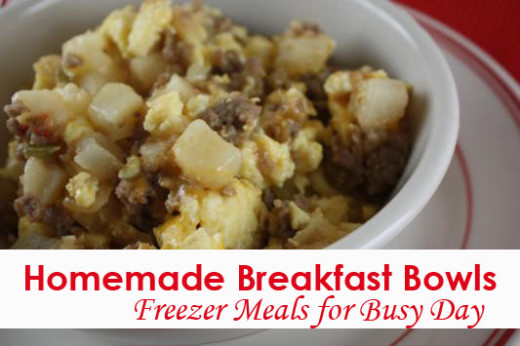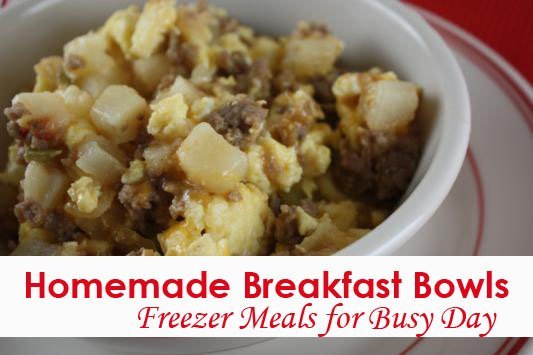 Whenever I see breakfast bowls on fast food menus, or in the freezer section of my grocery store, I think of how easy they would be to make at home.
Breakfast bowls are very simple. They are basically just potatoes, eggs, sausage, and maybe a few vegetables all mixed together, I knew a homemade version of these would be so easy to come up with.
I tried a few different things and came up with a version that my family loves.
My favorite thing about breakfast bowls is that I can make up a large batch at once and we can enjoy it for several meals. This mixture also freezes really well and makes for an easy breakfast on busy days.
This recipe makes a lot, so if you are just making it for one breakfast you will probably need to cut the recipe in half.
And in our family these really are not breakfast bowls because we will eat them for breakfast, lunch, or dinner.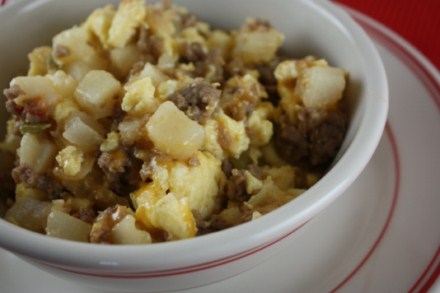 Breakfast Bowls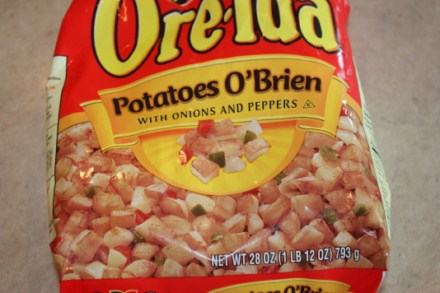 1 bag of  frozen O'brien hashbrowns (cooked according to package directions)
1 dozen scrambled eggs cooked
1 pound breakfast sausage browned
1 cup shredded cheese
Mix all the cooked ingredients together and stir in cheese. Serve immediately or reheat and serve. You can also freeze this in small containers and take out and reheat as needed.