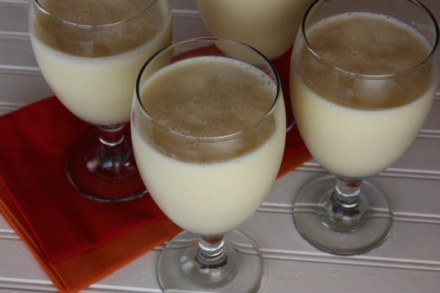 This pineapple orange smoothie is one of my kids' favorite smoothies.
My daughter and I love this with a banana or two added, but my other daughter and son prefer it with no banana. Either way though, this is a smoothie we make and enjoy all the time.
This is also a smoothie that we love to freeze and use throughout the week.
Pineapple Smoothie
1 ½ cups pineapple juice
1 ½ cups orange juice
1 cup vanilla yogurt ( You can use plain yogurt, but we prefer vanilla.)
1 banana (optional)
2 tablespoons honey
2 cups ice
Blend all ingredients together in a blender until smooth.