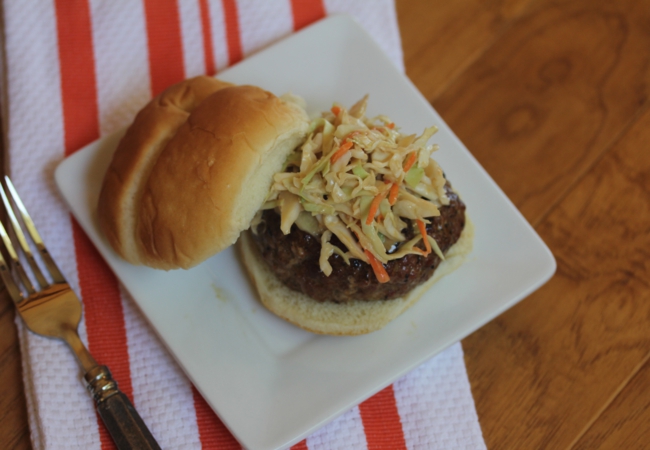 These Pork Burgers with Asian Coleslaw are a fun and delicious way to change up your basic burger recipe.
I made these pork burgers earlier this summer and can't believe it has taken me so long to share them with you. These were so good and were a nice change from a basic grilled hamburger.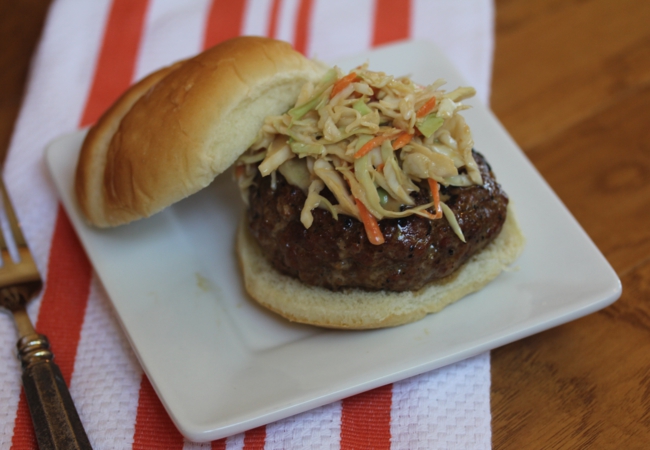 The meat I used for these was ground pork, but you could easily use half ground pork and half ground beef. Or use ground beef for a totally different flavor. The seasonings in this would work well with any of those meat options.
My husband and son ate these on a regular hamburger bun. My girls used a gluten free bun and I ate it bunless. It was actually quite delicious bunless and piled high with the asian slaw on top. I think that is the way I will eat it in the future.
Any way you eat them they are delicious!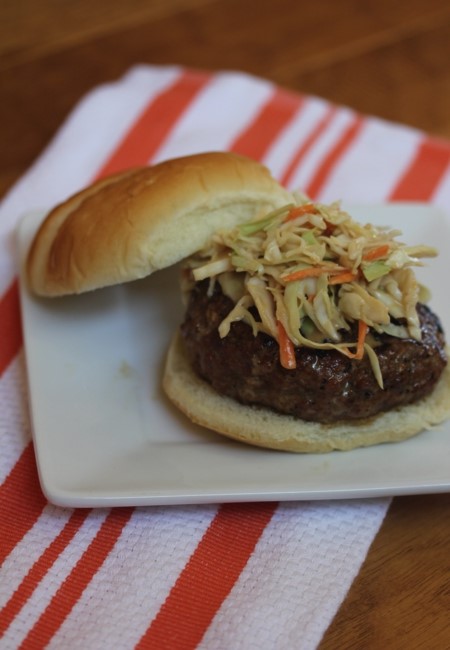 Pork Burgers with Asian Coleslaw
Burgers
2 pounds ground pork
1/4 cup soy sauce ( I use gluten free soy sauce)
1 teaspoon fresh ginger, finely grated
1 teaspoon salt
2 tablespoons rice vinegar
1-2 teaspoons sriracha hot sauce
Combine all ingredients and form into 6-8 patties.
Grill over medium heat about 5-7 minutes per side or until done. The time may vary depending on the size of your patties.
Serve with Asian Coleslaw, recipe below.
Asian Coleslaw
1 – 16 ounce package shredded cabbage
1 teaspoon fresh ginger, finely grated
1/2 cup rice vinegar
2 tablespoons soy sauce ( I use gluten free soy sauce)
1/4 cup lime juice
1/4 cup peanut butter, sunbutter, or soy butter
In a bowl combine ginger, rice vinegar, soy sauce, lime juice, and peanut butter.
Stir in shredded cabbage until well combined.
Serve coleslaw on pork burgers.