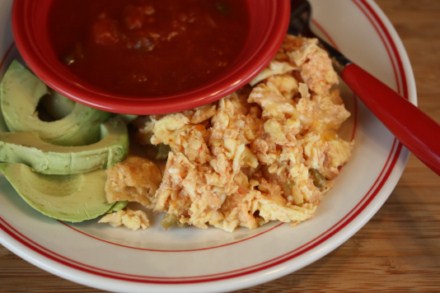 Migas are one of my favorite quick and easy meals to serve for breakfast, lunch, or dinner.
I shared my recipe for Migas back in my early days of blogging, but the picture was terrible. It was one of those pictures that makes me realize how far my photography has come in the last few years.
I recently made migas for dinner and was able to get a much better picture, so I updated the post with the new picture. It is still not the best picture, but it is much better than the old one.
If you like Mexican or Tex-Mex type food and have not tried Migas, you really should. They are quick and easy and so very good!