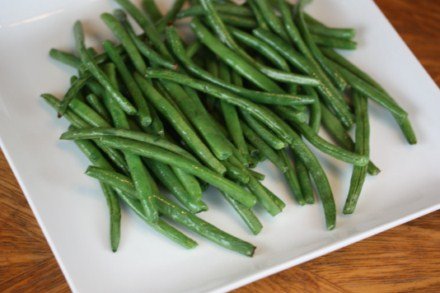 Roasting vegetables is one of my favorite ways to cook them. It is quick and easy and provides great flavor.
Right now it is a bit hot in Oklahoma for roasting vegetables, but sometimes I forget how hot is is and turn on the oven anyway. When you have fresh green beans it is worth turning on the oven to roast them.
And I might even try grilling these next time like I did carrots recently. I think grilled green beans would be good.
What is your favorite way to fix fresh green beans?
Roasted Green Beans
fresh green beans
olive oil
salt
Spread green beans out on a small cookie sheet or pan.
Drizzle with a little oil and sprinkle with salt. Roll around to cover green beans.
Bake at 450 degrees for about 10 minutes. Check and continue cooking until desired texture is reached. I like to cook mine for 10-12 minutes.