Mexican Pork Chops are quick and easy to make and only use four ingredients!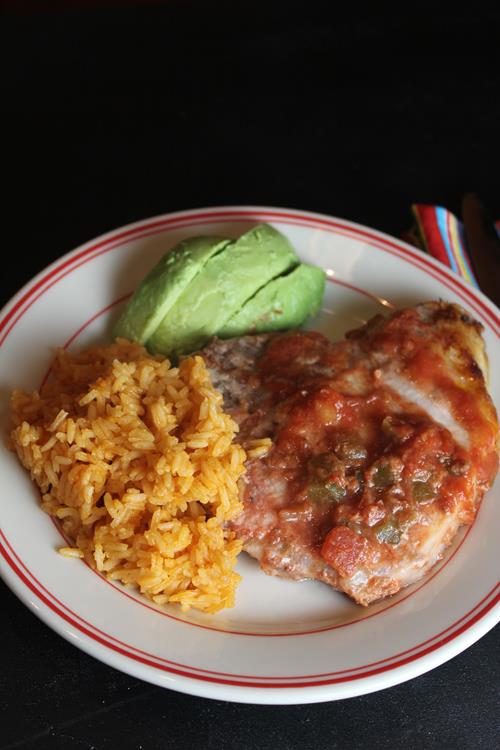 I recently posted on my Facebook page that I do not have many pork chop recipes on my site because they do to photograph well.
The above picture proves that, as does the hundred or so other pictures of pork chops that I have taken in the past. The picture is better than many, but still not great. Pork chops are delicious, but not photogenic.
We raise hogs, so I have many good pork chop recipes that I would love to share. And today I decided to ignore the fact that pork chops are not photogenic and I am posting a pork chop recipe anyway, because it is a really good recipe.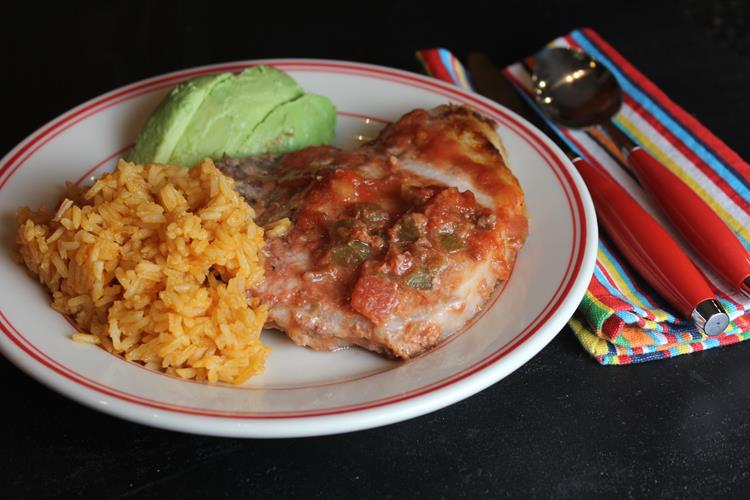 In fact, this is one of my husband's favorite ways to eat pork chops. We eat these all the time.
The salsa and cumin give these pork chops a nice Mexican flavor and you can vary the spiciness by using different salsa.
I enjoy these because they are quick and easy. I think we all need more recipes that include only four ingredients.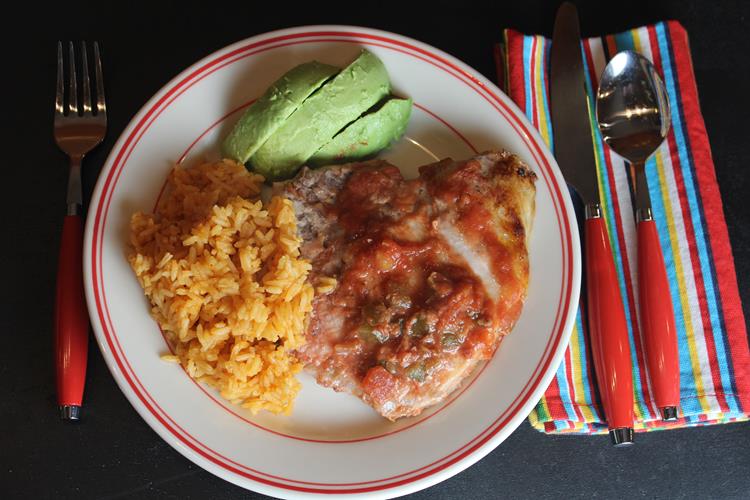 Mexican Pork Chops
1 onion chopped
4-6 pork chops
1 cup salsa
½ teaspoon cumin
Preheat oven to 350.
In an oven proof pan cook onion in oil until tender.
Add pork chops and brown chops on each side for about 2 minutes a side. You are just browning here, not cooking completely. Add more oil if needed.
Combine salsa and cumin and pour over browned pork chops.
Cover and bake for 30 minutes. Then uncover and bake 30 minutes more or until done. ( The cooking time will vary depending on the thickness of your chops.)
Note: If you do want to use an oven safe pan, you can brown these on the stove and place in a 9×13 pan or casserole dish and cover with foil to bake.