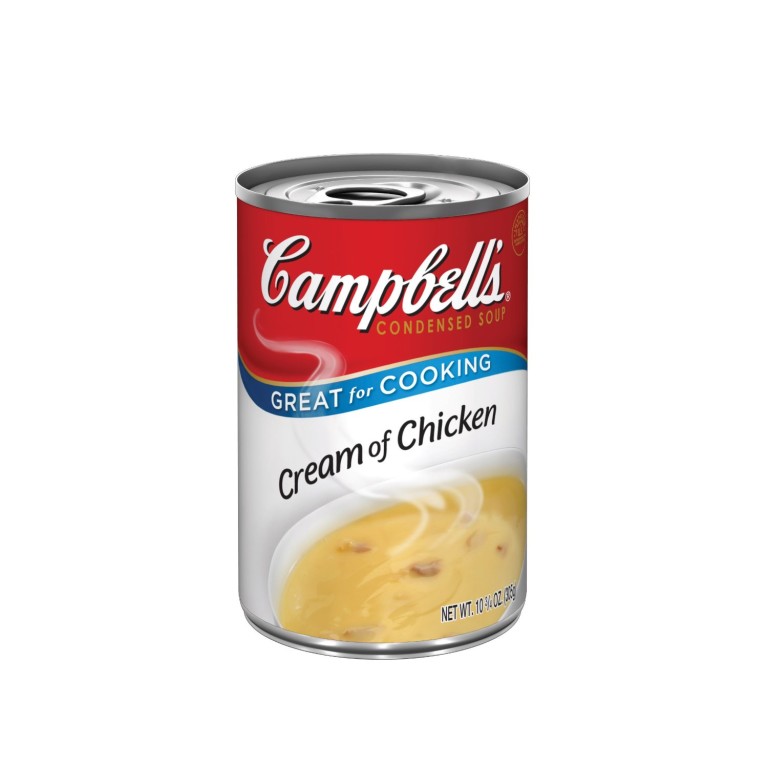 Canned cream of whatever soups are not a subject I would normally write about, but an article in our newspaper this morning, and a few of your comments yesterday on my Facebook page, got me thinking about them.
I am not normally a newspaper reader, but my husband is, so we get the daily newspaper. As I was putting today's newspaper in the recycle pile, a headline from the food section caught my attention.
It said,
"Embrace that cream of chicken soup."
Yes, that was the title.
Now for those of you cringing at the thought, please remember I live in Oklahoma. We are not exactly known for our healthy eating. We are the state known for things like barbecued bologna after all. (And that subject deserves a post all by itself.)
But when a newspaper has a title like, "embrace that cream of chicken soup", I knew I had to read the article.
After reading the article and several of your thoughts yesterday, I decided to do a post on the subject.
Now, to be fair to the author of the newspaper story, she did admit that cream soups should not be everyday food. She also admitted that she only uses them occasionally herself.
But she did go on to talk about using them in nostalgic type casseroles and how they were a necessity. She also talks about the homemade white sauce issue and people not having the time to make a homemade white sauce at home.
So, this got me thinking about whether or not cream soups are a staple in most kitchens today. Do we really not have time to make a homemade white sauce or do we just want certain foods to have that nostalgic casserole taste many of us grew up on?
What are your thoughts? Are you a canned cream soup user? Is it a staple at your house?
Do you love them and use them regularly? Or are you someone that would never even think of buying a can? Or maybe you just use them a few times a year for that favorite casserole recipe that your mom used to make?
I would love to hear what you have to say? ( And can we keep it friendly and not insults each others cooking here, thanks)
I am also curious about your success with homemade sauces. Do you think they work the same?