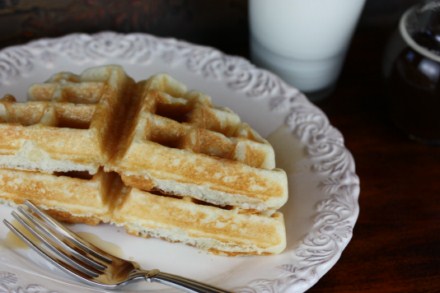 I like to double or even triple my waffle and pancake batters and cook them all up at once. I then freeze them and heat them as needed.
We used to just put them in the toaster to reheat. However, with three kids this takes awhile, by the time the 3rd child's waffles are done the 1st child's are cold. We like to eat all together, so I have found that it works best just heat up my oven and place them right on the rack.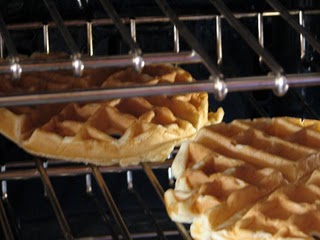 Setting them on the rack helps keep them crisp. I do it about 350 degrees for 7 to 8 minutes. This will vary by oven though. (Yes, I know this is not very energy efficient but I figure using my toaster for 10 minutes in order to heat all the waffles up is not either.)
Doing this has made breakfast time much easier at our house.
How do you reheat your waffles and pancakes?