This candy is so good and so easy. I know I say this for a lot of my recipes but this one really is. I took this to a church dinner last Sunday and it was a hit.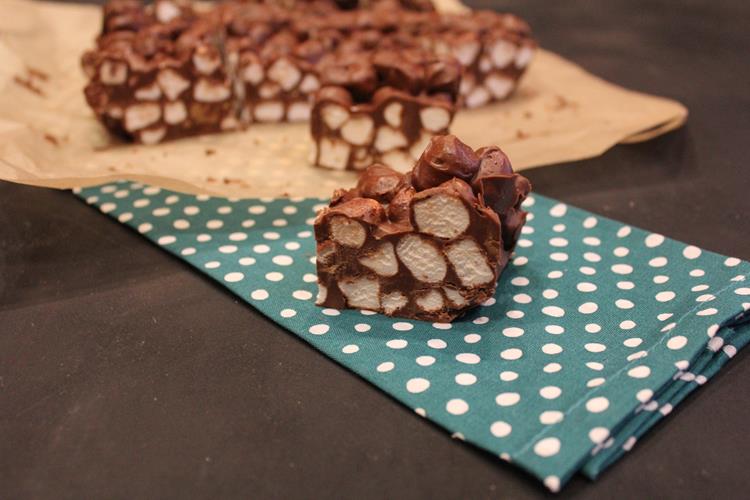 This is also great for the holidays. It is so easy to make for a quick treat or holiday food gift.
This recipe calls for peanut butter, but Sunbutter or soy butter works as well.
Rocky Road Candy
2 cups semisweet chocolate chips
1 cup peanut butter
4 cups miniature marshmallows
Grease a 9 x 9 inch pan.
Heat chocolate chips and peanut butter over low heat in a medium saucepan ( I do this in a glass bowl in the microwave, stirring every 30 seconds ) until chips are completely melted. Remove from heat. Stir in marshmallows.
Pour into prepared pan. Cool. Can be put into refrigerator to cool.
Cut and Enjoy!