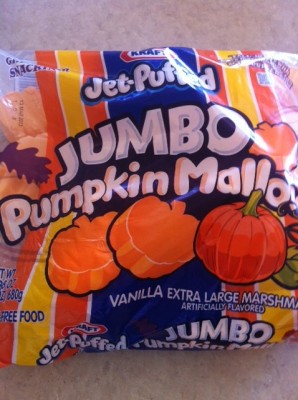 As we were going through the grocery store something caught my children's eye. Big giant orange marshmallows…….why do they always put those things in the center aisle display where everyone is sure to see them?
Yes, I know the answer to that, it is so that more people will buy them. And yes, I am guilty of just that with these pumpkin marshmallows.
But it was not the fancy marketing that convinced me, it was my children. Yes, the tactic of putting the giant orange marshmallows front and center so that my kids would not miss them worked.
I was even tempted to say, no, we are not getting those, we do not need them, but in that moment of seeing my kids dream of eating giant orange marshmallows, I realized that it was time to be a yes mom.
Sometimes, creating memories is much more important than focusing on healthy and frugal eating.
Did we need the pumpkin marshmallows? No.
But were they a fun treat? Yes!
An occasionally treat is fine. Giant orange pumpkin marshmallows on a daily basis would not be a good thing, but I doubt big giant marshmallows once a year will hurt anyone.
And you have to admit that a cup of hot chocolate is a lot more fun with a pumpkin floating in it!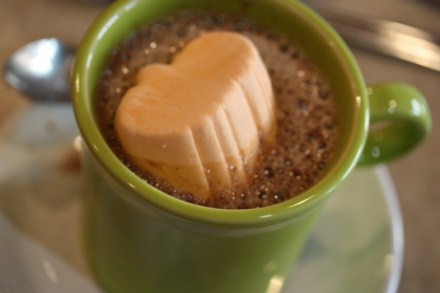 Memories were created. Fun was had by all. I am so glad I choose to be a yes mom when it came to giant pumpkin marshmallows.
What have you said yes to recently?