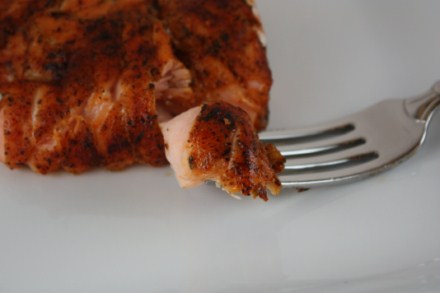 I often talk about quick and easy frugal meals. For most meals that is truly what I cook, however I do occasionally splurge and cook something a little fancier.
I know many people love to go out to eat, my husband and I are not those people. We never have been ones that love eating out. Yes, we do enjoy an occasional meal out, but not often.
I am one of those people that will eat out, and then figure out how I can make it at home for much cheaper and healthier. To me eating out is just not worth it most of the time, but this does not mean that I do not enjoy good food.
I have found that I would much rather splurge on an occasional really nice meal at home, than spend the money eating out. This is something that we enjoy and in the end saves us money. Even if I buy a really expensive cut of meat, I spend less than half of what it would cost to take my whole family out.
One of my splurges is salmon. I love salmon. My husband's splurge would be a really good, high quality steak.
So, what is your preference? Would you rather spend money eating out? Or do you splurge occasionally and buy something special to cook at home.