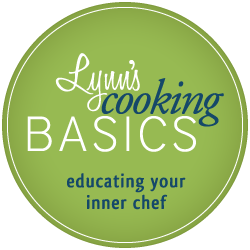 I have found that many people find baking to be intimidating. Even those that love to cook, often stay away from making baked goods like cakes, cookies, and breads.
Baking really is not hard, but baking is more of a science. There are reasons that things are done in baking.
I love to bake. In fact, I prefer to make bread or desserts over a main dish any day, but I know many of you do not like to bake, or are afraid to try to bake.
I have received many emails, comments, and questions about the how to's and why's of baking. Because of this I decided to do several vlogs on tips to help you be successful when baking.
Today is part one.
I would love to hear your ideas on what you would like me to cover in this cooking basics series. Leave me a comment if you have suggestions.
If you are reading this in a reader or by email and can not see the vlog click here.
This post linked to Tutorial Tuesday.