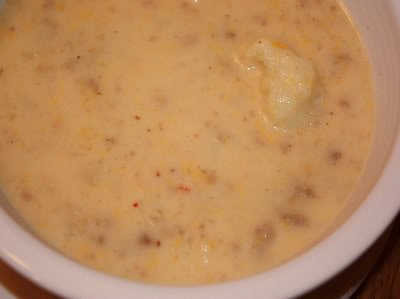 I have a lot of holiday and dessert recipes that I will be posting over the next week or two. So, I thought I should post at least something healthy today.
I love the simplicity of this soup. It is so simple and contains just a few ingredients, but it was so good and flavorful. This was so easy to make and yet very good. It makes a great soup for a wintertime meal.
I adapted this from a Paula Deen recipe. I changed it just a little and made it gluten free by using cornstarch. I am finding it easy to adapt recipes like this to be gluten free. I am also finding that many times I like the taste and texture of cornstarch in my recipes better than flour.
The one thing you do have to remember about cornstarch is to mix it cold and cook it hot. You need to mix the cornstarch into liquid that is room temperature or cold. If you add cornstarch to a hot liquid it will be lumpy. Cornstarch also has to boil to thicken. So, make sure to bring your liquid to a boil when you cook with it.

Spicy Cauliflower Soup
1 (16-ounce) package spicy pork sausage ( or just any pork sausage)
1/4 cup cornstarch
32-ounces chicken broth
1 head cauliflower, trimmed and cut
1 cup half-and-half
cheddar cheese, grated, about 1 cup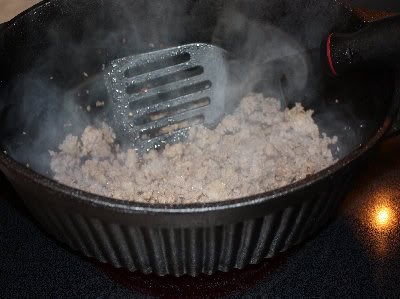 In a large pan cook sausage over medium-high heat for 5 minutes, or until sausage is browned and crumbles. Remove sausage, and reserve drippings in pan. Reduce heat to medium.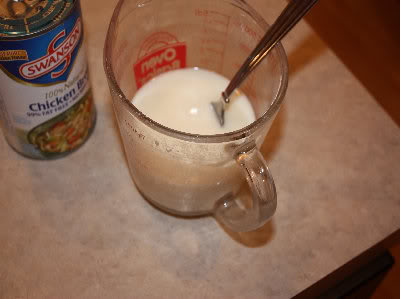 Stir cornstarch into chicken broth, whisking to remove any lumps and add to the pot.
Add cauliflower, and simmer until tender and begins to fall apart and broth is slightly thick. Stir in half-and-half and sausage. Cook until heated through.
Stir in cheddar cheese and serve immediately.
This post linked to
$5 Dinner Challenge
and Slightly Indulgent Tuesday.