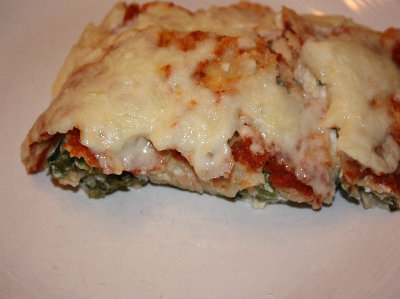 This recipe came from my sister. She told me about it and I immediately tried it because my husband and girls love spinach. They love anything to do with spinach.
My son and I however only like spinach if it is covered in cheese, which is why we enjoy this recipe. If your kids or others in your family do not like spinach, you should give this a try. They might actually decide that they like it.
I like this recipe because it is meatless. I enjoy having a meatless meal once in a while and this is a meatless meal that my husband actually loves.
Not only is this meatless, it is really easy to put together. If you want to make it even easier, instead of making regular enchiladas, layer it like an enchilada pie. I do that when I am in a hurry and it works really well.
I like to serve this with my Mexican Rice.
Spinach Enchiladas
2 tablespoons of oil
1/2 onion, chopped
2 cloves garlic, minced
1 (10 ounce) package frozen chopped spinach , thawed, drained and squeezed dry
1 cup cottage cheese
1/2 cup sour cream
2 cups shredded Monterey Jack cheese
10 (6 inch) corn tortillas
1 (19 ounce) can enchilada sauce ( or use my homemade enchilada sauce)
Cook onion in oil for a few minutes until tender. Add garlic and cook for about 1 minute longer.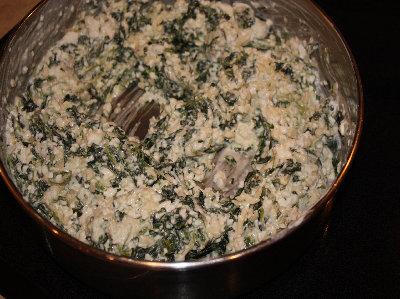 Stir in spinach, and cook for about 5 more minutes. Remove from the heat, and mix in cottage cheese, sour cream, and 1 cup of Monterey Jack cheese.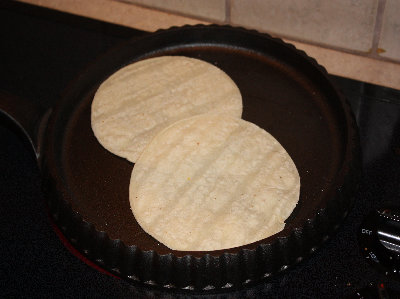 In a skillet over medium heat, warm tortillas one at a time until flexible, about 15 seconds.
Spoon about 1/4 cup of the spinach mixture onto the center of each tortilla. Roll up, and place seam side down in a 9×13 inch baking dish.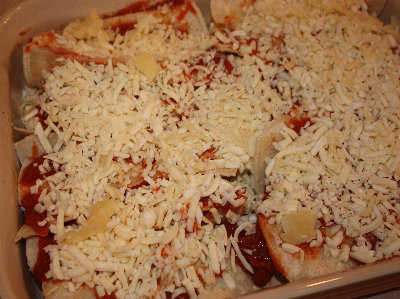 Pour enchilada sauce over the top, and sprinkle with the remaining cup of Monterey Jack.
Bake at 375 for 20 minutes or until heated through.
This recipe
works for me
.